Tag: MMR vaccine controversy
Paul Offit likes to tell a story about how his wife, pediatrician Bonnie Offit, was about to give a child a vaccination when the...

The number of mortgage approvals for house purchases edged up marginally in June, but has dropped sharply since the start of the year because...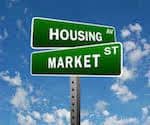 The Bank of England could introduce tough new rules later this month designed to cool Britain's recent house price boom without derailing the nascent...