by L Aruna Dhir, Featured Contributor Commandments are those revered principles that guide us on to the right path, nudge us back into action and...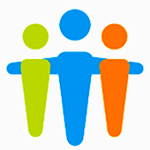 Why do partnerships work well? That's the question former Disney CEO Michael Eisner explores in Working Together: Why Great Partnerships Succeed. Some of the most...
I've been reflecting on how Bill and Melinda Gates resemble a pair of monkeys. Earlier this month, the Lasker Awards were announced. The prestigious...