It's that time of year when we reflect on all the blessings in our lives. Christmas and all that goes with it had come...
by Greg Witz, Featured Contributor IN LATE JUNE 2012, Russian jets flew over Canada to conduct observation flights and verify objects of interest or concern....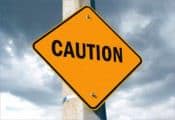 Socrates and Plato. Ralph Waldo Emerson and Henry David Thoreau. Maya Angelou and Oprah Winfrey. Ray Charles and Quincy Jones. Bob Noyce and Steve...