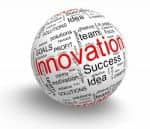 One of the biggest questions in the retail/consumer/shopping industrial complex is this: Will any of these new mobile payment or automated service projects really...
Reading a good book. Swimming at the beach. Surviving lines at The Magic Kingdom, so you can relish the unbridled joy when your child...
Not long ago, I was at Disneyland on vacation. While waiting to get into the Monsters, Inc. Laugh Floor in the Magic Kingdom, I...