Tag: List of companies of Japan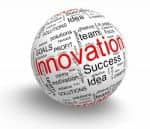 For highly innovative group collaborations, do what the big tech firms do: Cycle through collaborations with different pairs and take the long view. Here's a...
Ovshinsky created a hatful of world-changing innovations, many of which threatened the dominance of America's great new invention: the transistor. US corporate interests rubbished...