Dear Val, You have made one of the biggest decisions you'll ever make in your life marrying at a young age. Believe me, when I...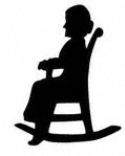 At AoM we're great champions of the lost art of letter writing. Emails, texting, and the wide variety of other digital mediums available to...
Although we've all experienced "rejection" in one form or another during our lifetime, these letters certainly bring new meaning to the word: Brutally Honest Job...