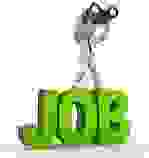 Everyone makes mistakes, but that doesn't mean you have to repeat the mistakes others have made. And with this week's roundup you won't have...
What would your advice be to the 20-year-old version of you, who's just starting their career? I wish I had Everything Is A Remix when...
A recruiter calls you up about a Java job, iOS developer position or some other hot, hard to fill IT role. But as you talk, it becomes clear that they've given your resume little more than a cursory glance. Sadly you've gotten one of the six second…
Millions of users exposed to drive-by malware attacks that targeted Java bugs to install six types of malicious code. Yahoo.com visitors received an unexpected...
Easy rules that will help keep your money safe and sound via How to Manage Your Money - Money Saving Tips - Esquire.