Tag: Invention and Innovation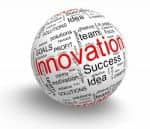 We innovators need to learn to be careful with our language. Too often I hear people conflating words like innovation, invention and entrepreneurship. The...
Remember the Me Me Me Generation? Turns out the under-35 set might be the Invention Generation too. According to the results of TIME's Qualcomm...
Yves here. I wonder if the pattern described in this article, which is basically a brain drain of inventors to the US, is playing...