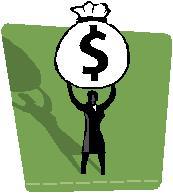 The amount of debt globally has soared more than 40 percent to $100 trillion since the first signs of the financial crisis as governments...
The housing recovery in the United States could run out of steam in 2014. Banks are likely to tighten lending standards once new rules...
Consumer delinquency rates rose for the first time in two years in the second quarter, possibly showing that the broad household deleveraging seen since...
More real-estate investors are seeking solid returns. But they're not buying homes. They're buying mortgages. As the residential market bounces back, investors are showing...