A few years ago a friend told me he was taking an "Entrepreneurship Class" and I remember raising an eyebrow. How do you take...
Is there any advanced degree more worthless than the MBA? My wife and I went to the same elite business school, and she jokes that...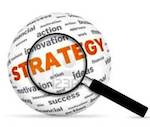 Before I became an entrepreneur, I went to business school. While studying for my MBA, there was one lesson that I learned which has...