Tag: Freedom of Information Act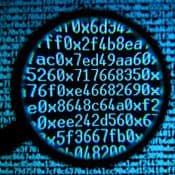 It's been one year since the Guardian first published the Foreign Intelligence Surveillance Court order, leaked by former NSA contractor Edward Snowden, that demonstrated...
Another FOIA lawsuit brought against the government by the EFF has resulted in the release of previously withheld documents. The papers cut loose this time detail the FBI's facial recognition database and other parts of its "Next Generation Identification…
Quick mash up and catchup on all available data from flight MH370 news. With additional data on black boxes and in flight communications. Three...
Over the last year, thousands of pages of sensitive documents outlining the government's intelligence practices have landed on our desktops. One set of documents describes the Director of National Intelligence's goal of funding "dramatic improvements…