by Tina Cherpes, Featured Contributor Behavior Therapy - #18 "OH MY GOSH, why didn't you just ask me?" Doing her best to avoid eye contact with...
Do you want to increase the profitability of your business? How about improve the morale of your staff? Build trust in your brand? Even...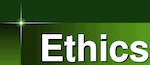 Huddled with seven colleagues in a dimly lit hotel room in Morgantown, W.V., and bleary-eyed from days of reviewing thousands of pages of documents,...