Tag: Electronics and Electrical
Control: It's the essence of management. We're trained to measure inputs, throughputs, and outputs in hopes of increasing efficiency and producing desired results. In...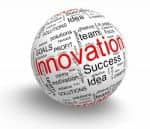 Researchers have been trying for years to develop flexible electronic displays, a breakthrough that would bring us tablet computers that fold and roll up...
by Ken Vincent, Featured Contributor Since the beginning of recorded history there have been those that collected power and abused it for their own reasons...