One test of leadership is how leaders treat customers and clients when things go wrong. True leaders take ownership of the situation. When handled...
When my husband and I decided to sell our house and move into an 800-square-foot apartment, I was primarily worried about one thing: murdering...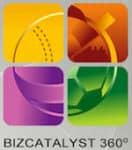 The work perks that get noticed make you feel like a kid again: free snacks. Foosball tables. Video games. SpareFoot, an Austin, Texas self-storage...