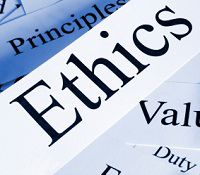 Everyone cheats a little from time to time. But most major betrayals within organizations – from accounting fraud to doping in sports – start...
What motivates us to work? Contrary to conventional wisdom, it isn't just money. But it's not exactly joy either. It seems that most of...
Integrity. It's a quality every man worth his salt aspires to. It encompasses many of the best and most admirable traits in a man:...
Most of us know what its like to stay in a job or a relationship after its stopped being satisfying, or to take on...