Tag: College and University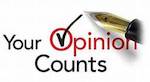 Does it really matter whether the diploma you receive carries the name recognition of the Ivy League? That depends on whom you ask. If...
Should college athletes be paid? The rhetoric and debate has been growing at an increasing rate in the last few weeks: • The Big Ten...