Tag: Classified advertising
Innovation is about more than groundbreaking technology. Rigorous, systematic questioning of risks in your business model can unleash opportunities for game changing performance improvements. For...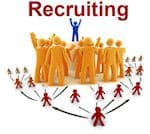 There was a time when recruiters were convinced that classified ads were going to put them out of business. Then it was the influx...