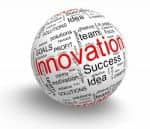 This column asks a question that's been a concern dating back to at least 1979, when the June 4th issue of Newsweek asked the...
We've covered the continuing efforts of emerging economies to provide key medicines for their populations at affordable prices. To do that, they often invoke their right to use compulsory licensing to bring down costs. For understandable reasons, the…
A woman suffering from a headache walks into a drugstore. She faces a shelf of remedies: mostly bottles of branded aspirin, such as Bayer....