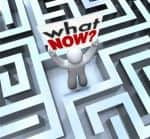 This morning at 8:15 am I was standing at line at Starbucks, skimming through my inbox for anything I absolutely needed to read, I...
One of the most obscene things I learned as a barista was how eager people are to be liked. NYU sophomores, the ones with...
The phone call came from a charming woman with a bright, engaging voice to the cell phone of a TIME Washington Bureau Chief Michael...
Starbucks' 95,000 baristas have a competitor. It doesn't need sleep. It's precise in a way that a human could never be. It requires no...