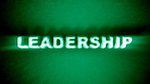 Imagine that you have two promising candidates for promotion to vice president of product engineering. Both are bright and hardworking, with an impressive track...
Organizational ailments, such as too much complexity, often interfere with good business decision making and execution. But they aren't the only source of trouble....
The slow and uneven emergence from the global economic downturn has left many executives in a bind. They need to grow their businesses at...