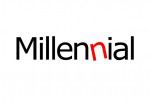 Millennials are a cultural tsunami. The largest generation of people this country has ever seen demands that we behave differently not only as marketers,...
Facing high student debt and a tough job market, studies show that Millennials are less likely than other generations to experience homeownership. And during the last few years, the real estate market has been especially scary for would-be homeowners…
When I was fresh out of college and ready to start my career, launching a business -- let alone making it successful -- required...
As we wish 2013 farewell and embrace a new year of learning, experience, and change, it's time to set some goals for the new year. This is the year to truly make the most of your career and be open to any opportunity that comes your way. Now it'…
Who are "the millennials" and why should you as a marketer or manager care? With over 76M members of the Gen Y population, they...