I decided on my doctoral thesis topic after reading Steven Kerr's 1975 article, The Folly of Rewarding A When Hoping for B, in the...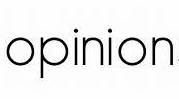 In the debate about poverty, critics argue that government assistance saps initiative and is unaffordable. After exploring the issue, I must concede that the...
The opening scene of the 1999 movie Pushing Tin came to mind recently. The movie tells a fairly unremarkable story of a love triangle...