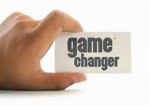 Despite the multitude of online real estate websites, buying a home today remains stubbornly anachronistic, with dual real estate agents, proliferating fees, and reams...
Michigan Governor Rick Snyder and his appointed emergency manager, Kevyn Orr, say city pensions are underfunded by $3.5 billion. The two main groups of...
In litigation, as in life, past is prelude. To understand why Citigroup and its lawyers at Paul, Weiss, Rifkind, Wharton & Garrison decided to...