Improving your employability is something you should begin to do no matter how far away you believe you are from landing a job. Your employability isn't just about the qualifications you have on paper; it refers to your personality, your soft skills, and a number of other things. The sooner you begin to work on both hard and soft skills, the sooner you will land the job you've been eyeing up – or at the very least, the sooner you'll be ready to step right into employment when the time is right.
Read on for a few super smart ways to improve your employability: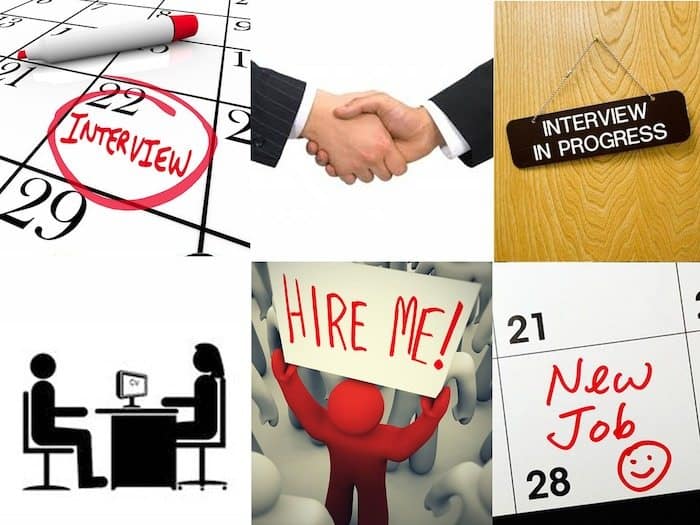 Learn In Your Own Time
Learning in your own time is a great way to improve your employability. You can find cheap courses online, and even free information using sites like YouTube. You can also potentially sign up to sites like Skillshare and get a free trial, taking advantage of the courses you feel will help you to improve your knowledge and skills.
The learning should never stop, so make sure you're always looking for ways to improve your employability, reading up on the niches and industries you're interested in, and taking action to learn as much as possible. You can find ways to learn online, in books, and even by simply speaking to people.
Do Courses Geared At What You Want To Accomplish
If you know what you want to accomplish, look up courses geared at that specific industry. If you wanted to be a world class actor, taking acting classes would make sense, but you don't have to do that. You could do media, to broaden your horizons a little, or something else that is related. Many courses will implement lots of different studies into them, so you don't have to focus solely on one interest. If you're interested in becoming a pilot one day or working on aircrafts, looking at the Top 10 aviation courses is a good place to start. Whether you get free tuition or you'll need to fork out the cash yourself is irrelevant; it's always worth investing in your career with the long-term in mind. For students who may struggle to pay the fee, you can look at how to secure a scholarship. There is likely going to be some form of help in your area too, so check with the schools you're thinking of attending.
Volunteer
Before you can get experience in the sector that you dream of getting involved in, volunteer work can help you to get the experience you need to get there. That's right; you need to get experience to get experience. The more experience you can gain, the better! This is where having connections can really come in handy, so network anyway you can. LinkedIn is a great platform, but there are ways you can network in person too. Think about attending conferences that allow anybody entry, and network there. You never know who might be looking for a volunteer. Even if you don't get volunteer work, you could make some valuable contacts.
Find Ways To Take On More Responsibilities
Is there a way you can take on more responsibilities that you can talk about and put on your resume later on down the line? Maybe you could become a representative at your student union. Becoming a student ambassador is also an option.
Start To Create Content
Creating content is great for a number of roles you could have your eye on; the marketing sector is always calling out for content creators, but so is the media sector, and pretty much every sector out there at the moment. It goes without saying that it can also help you to improve your employability. You could start a blog or vlog, and this may be able to show your entrepreneurial streak off to employers. Be consistent and you might get somewhere with it. If you don't land a job, who knows, becoming a content creator may become your job. People pay for this sort of thing online, if you would think about offering your services as a freelancer.
See If You Have Employability Schemes In Your Area
If you have employability schemes in your area, getting involved in them will be a great idea. Many universities have started putting together similar schemes, and you'll be able to get involved in activities that will motivate you and help to improve the things you have identified you need to improve on. These schemes also require you to document your journey in a self-reflective report that encourages you to keep track of your achievements and learn how to explain them clearly in an interview scenario. What better way to prepare yourself for employment than by joining a scheme designed to help you?
How Important Are Soft Skills?
Having soft skills is just as important, whether you work full time or part time. The soft skills you have will always impact your employability. But what are soft skills? Soft skills are basic skills that you can improve in various ways, such as by taking part in team building. You can pretty much turn any situation into an opportunity to improve your soft skills. Hard skills are skills that you get through education and academic qualifications, whereas soft skills are gained through experience rather than books. You have to go out and actually do things to gain soft skills!
One of the best soft skills to develop is an 'out-of-the-box' way of thinking. Many job seekers actually struggle with this, and the ability to communicate their ideas clearly. A genuine attitude/nature is important too, as employers will be looking for this when interviewing you. Make sure you take on extra curricular activities in your spare time, stay proactive, and work on those soft skills as much as possible. Looking outside of the classroom is the best way to develop soft skills.
Ready to use these super smart ways to improve your employability? Leave any of your own thoughts and ideas below.