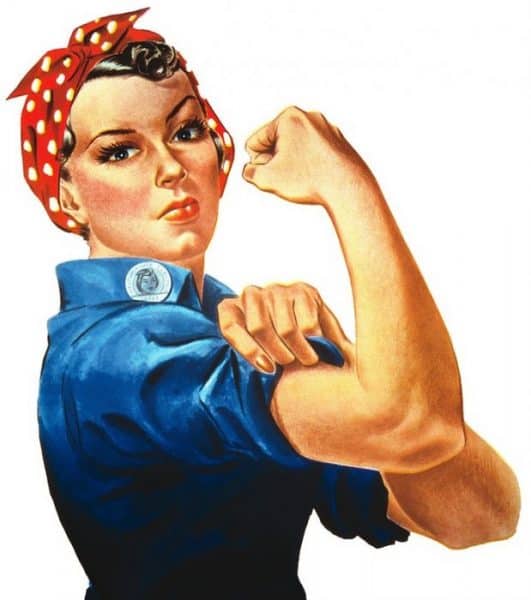 The job market follows the same laws of supply and demand: sometimes you have exceptional candidates banging your door down, and other times you're hiring Grade B beef because it is all you can find.
Visionary leaders develop two strategies, one for each extreme of the job market spectrum: job-rich/candidate poor and job poor/candidate rich. With a plan in place for both contingencies, managers can stop worrying about the economy and start hiring by design. This isn't a new idea—it is just common sense. If you think back more than half a century, there was a forward-looking group of hiring managers who did something similar – the US government – hiring for the Second World War effort.
Consider this recruitment challenge: you just filled two million positions with hard-to-find (no—impossible to find) talent. You're feeling pretty good. Now you find out you need to fill two million more in half the time. And the candidates not only aren't looking for new jobs, they've never had jobs. And, if you don't fill them, the entire U.S. economy could shut down.
Where am I? I'm talking about February 1943, when the United States had 13 million women employed and needed to hire two million more within 12 months in order to keep the country and its industry functioning.
Rosie the Riveter was created for what became the most successful advertising recruitment campaign in American history. She helped to hire more than two million women, almost all of whom had never worked outside their own home. Rosie was on posters, postage stamps, and even had her own song. There were 125 million ads placed with her image: Womanpower ads, most of which were full pages, were among the pages of almost all major magazines of the day. Motion pictures, newspapers, radio, trade press, employee publications, and in-store displays all tied into the universal rallying cry.
With Rosie the Riveter, these hiring managers defied the odds—and convention—to become the ultimate suitors.   While you and I will never have to hire in these kinds of mass quantities, we will have challenges relating to the labor market – suitor or sifter – depending upon the moment.  We should remember the creativity of that long-ago effort and be ready with our own unique stand-out campaign to attract the best talent in our time of need.