The amount of freelance jobs in the United States is on the rise. A recently released study by Neighborhoods.com examined the top American cities for freelancers to live in 2019. To determine the rankings, they analyzed U.S. Census Bureau data from more than 150 cities and compared those cities across five metrics:
Median rent
Average internet speed
Number of coffee shops per capita
Income taxes (based on the median freelancer income of $52,074)
Ease of getting around town (based on the average of combined walkability, transit and biking score)
The full rankings and analysis can be seen in the graphic below.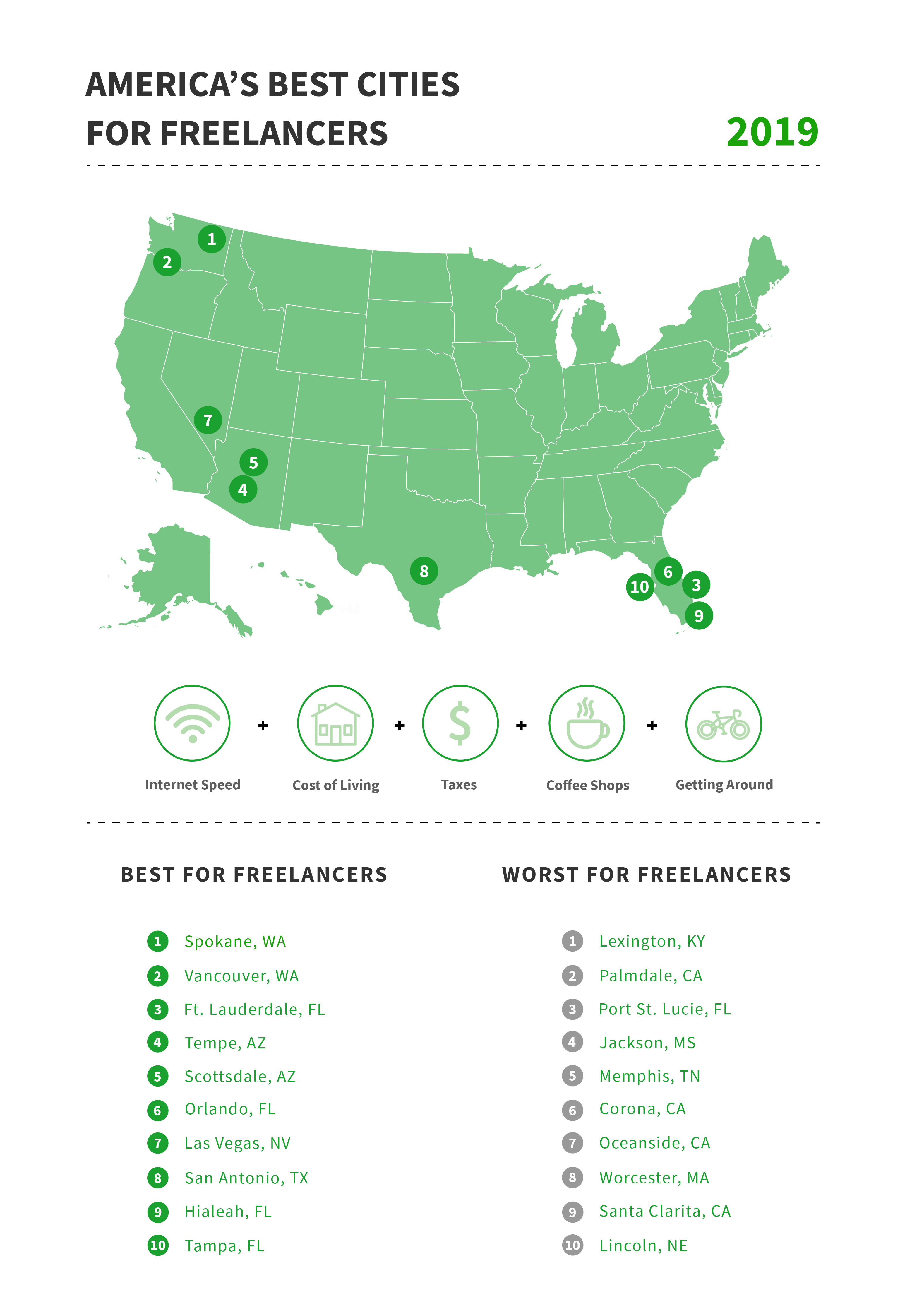 Courtesy of Neighborhoods.com