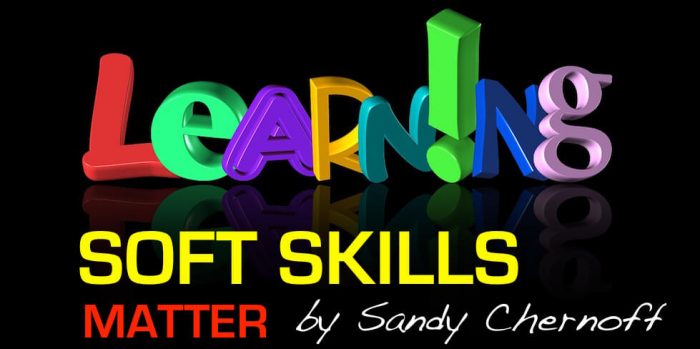 In today's very fast moving world of technology and change humans find stress a constant.  As it is important to manage it effectively to avoid emotional, physical and immunological issues that could be irreversible and difficult to overcome.  Everyone faces obstacles and challenges which can be stressful, however, if you espouse an attitude of positivity and just decide that you can solve it or let it go, you will be happier, healthier and less stressed.  Having said that, not all stress is bad, in fact, small amounts of stress actually act as a catalyst to spur a person to higher achievement.  Stress becomes dangerous when it goes on for long periods of time.
Here are 8 practical and effective ways to combat stress:
Try to take things lightly, let battles not worth fighting go, and stay happy and positive.
It is beneficial to just laugh at various situations.  It is true that sometimes life can present you with a tough situation that you must deal with. In that case, you have to make a choice whether to get bogged down with it or to stay cool and just face it. If you can laugh hard and loud, you will realize that the situation will not have much of an effect on you. When you laugh, you change your brain chemistry and release certain chemicals called endorphins which act as stress busters because they give you a feeling of well-being.  So, if possible, it is better to find humor in life rather than disappointment, resentment, and unhappiness.
Work on having better control over your time and schedule. This is more about self-management as we truly cannot manage time as it just keeps moving along.
You will be much more able to deal with stress if you are good with the time management of your activities and responsibilities. When you plan your time wisely, you are in better control which will then allow you to stay focused and calm.  This will allow you better problem-solving skills to resolve whatever you are facing and in a timely fashion.
One of the best solutions for this would be to start your day a few minutes early and allow sufficient time for every task you wish to accomplish. If possible, try to avoid procrastinating especially when you have an important or urgent task to complete.
It is a good practice to create manageable to do lists that include all the parts of any project or responsibility in a prioritized manner.
Another good idea is to develop the habit of doing one task at a time. Multi-tasking is actually a myth as your brain takes 15-20 minutes to line up the necessary neurons to do any task and when you are distracted by two or three or four others, you will be doing none of them well and this is not efficient or productive as you will have to revisit many of them to "fix" your mistakes. Being patient is one of the best ways to lower anxiety levels.
Schedule regular exercise into your daily routine.
The habit of regular exercise not only helps you to stay fit but it will also help you to deflect your stress. Exercise helps you to increase your capacity for handling stress as it changes brain chemistry, gives you focus and clarity as well as better stamina.  In addition, it can also improve your sleep, increase your concentration, and boost your immune system
Develop a support community with colleagues and friends.
Having a strong support system truly helps you to deal with your stress. It is important to cultivate good friendships with people whom you trust. Then, when you feel stressed, you will be able to share your concerns and anxieties with trustworthy people. Generally, this sort of sharing can also help you to find appropriate solutions for the causes of your worry.
If you do not have a good support network, you might want to seek professional advice to deal with your stress levels. That way you will be able to deal more successfully with your stressful situations.
Use deep breathing, yoga, and meditation.
Whenever you are under stress it is essential to calm down your body and mind and usually, the first thing we do is forget to breathe. When we are breathing adequately, we lower the oxygen levels to our brain and that lessens our ability to problem solve effectively. In order to remedy that situation, deep breathing exercises are best…..such as yoga breathing when you inhale slowly, count to ten and then exhale slowly.  You will feel much calmer if you do this a few times…..it will not make the problem go away, however, it will help you to solve it more easily and quickly.
Maintain healthy eating habits by including all 4 major food groups and proper portion sizes.
Food is an essential component of our life. Hence it is important to eat healthfully in order to nourish your body and your mind. That means that you should not eat junk or fast foods and you not skip meals either. Breakfast if the most important meal of the day and should never be skipped as it gives you a good start to your day. It is also important to take your time when you eat. If you are not sure how to do this well, it is a good idea to consult a registered dietitian for tips on how to plan a healthy diet. Try to stay away from too much salt, high content saturated fats, caffeine, and too much alcohol, as all can lead to other health problems and hinder your ability to problem solve well.
Espouse a positive attitude.
We can all talk about positive thinking, however, it is more important to actually practice it. Remember, in your life, the only thing you truly have control over is your attitude.  So try to develop an attitude of gratitude as that is one of the best ways to stay positive. Make a list of all the good things that you have in your life, post it somewhere you can see it easily and review it daily. This will help you to stay positive and happy because it will remind you that there are many people who do not have the blessings that you enjoy in your life. This will make you feel good about what you have in your life.
Develop a sense of purpose and motivation.
It is said that a sense of purpose adds meaning to your life. When you have purpose and goals in life, you have the motivation to live each day with energy and enthusiasm. With that in your life you will be less likely to feel low and whatever stress you have, you will be better able to deal with it positively as a challenge. Working on those challenges will lead to progress in life toward reaching your goals and achieving what you wish for!
If you follow these eight suggestions you will be better able to deal with and eliminate the stressors in your life so that you can be happier, healthier, and more productive in your life.  And, if you are positive and happy you will be more likely to be successful in all aspects of your life and this will also enhance all your meaningful relationships as well.