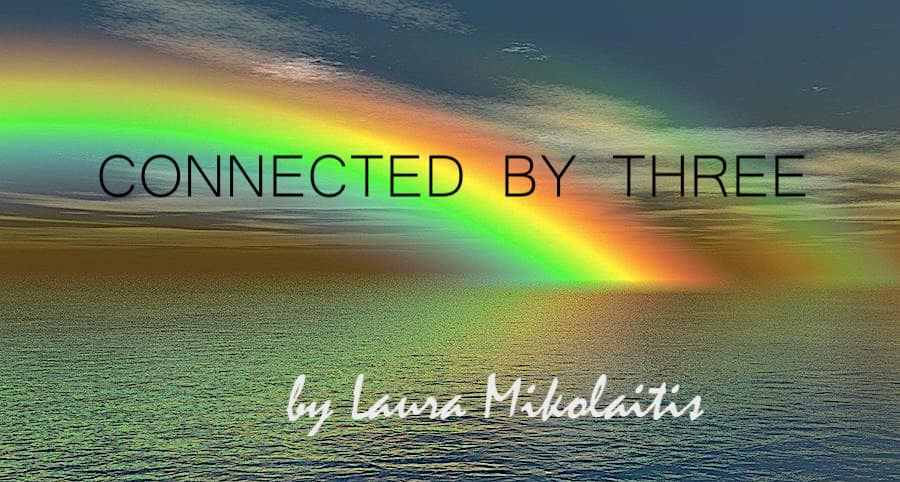 Written during the Corona Virus Pandemic with the hope of bringing a smile to someone's face – or at least provide a short distraction during these challenging times. Stories are created based on one-word prompts that were submitted by friends. Each friend is assigned a character name and I develop a short fictitious story that integrates and upholds the word.
Philip McDowell: Strength
The reverberating buzz came out of nowhere, and with each second that passed, it intensified. Buz, buzz, buzzz, buzzzz, buzzzzzz! Again, and again. A constant repetition for what seemed like an eternity, when, in fact, only a few seconds had passed. The escalating sound was nothing short of annoying. No doubt made louder thanks to its resting place on Philip's old mahogany dresser.
If you wanted to be sure to wake up from a sound sleep, putting your phone on that dresser was a safe bet. And although Philip wasn't a betting man, he needed to make sure that he got up on time, especially today.
"Holy hell. Why is this thing so damn loud?" Philip grumbled as he threw off the covers and rolled out of bed. His bare feet hit the cold wooden floor, and he stumbled in the dark across the bedroom to silence the alarm. Either 4 am came too early or midnight came too late, Philip thought as he pressed "stop" on the phone. Even Max, his faithful lab mix, didn't want to budge. Philip was pretty sure he also heard him let out a growl when the alarm went off. And he wasn't pleased that Philip had gotten out of bed. He was his pillow, after all.
"Don't worry, Max. I don't want to get up this early on a Saturday either, but you know that today is the day. And we have a bit of a drive to get there, buddy. But I promise you it will be worth it."
Philip always carried on conversations with Max. And Max would look at him with happiness in his eyes, and his tail would wag while his body did a jig.
Max had been his faithful companion for almost five years now. He rescued him from the local shelter soon after his beloved Gramps passed away. Gramps had always wanted a dog but preferred to volunteer at the humane society instead and give those fur babies all the love he could. So, it seemed fitting after losing Gramps that Philip adopted one in his honor. The truth be told, Max rescued Philip as much as Philip rescued him. They were best friends from the moment Philip carried him out of the shelter and into his life.
So, today, on the anniversary of Gramps leaving this world, Philip and Max were setting out to do the one thing that Gramps had always recommended he do.
"Come on, Max, it's time to load up!" Philip said in his excited voice.
It was always the cue for Max that they were going somewhere. Max obliged and loaded into the front seat like a human passenger. As Philip and Max drove away, Philip's thoughts turned to the lean man who always wore a smile on his face.
Gramps had always been there for Philip. He was his person and still the pillar of strength. Gramps wasn't an overly big or muscular man. He had a lean stature and stood six feet tall, which, as a kid, made Philip think his Gramps was a giant – a giant who loved to smoke cigars.
Now, every time Philip thought of Gramps, he smiled. And more often than not, he smelled his cigar too. That's why it was so essential to make this trek – for Gramps.
"You know, Max, Gramps always shared advice and insight with me. And, when I 'became a man' as Gramps liked to say, we took to comparing notes on many things: sports, politics, food, cars. And of course, women and beer. I once asked Gramps what I could get him for his birthday, and with a cunning smile, he answered back, 'a blonde, a brunette, and a redhead.' Gramps loved life, Max, and his greatest gift was sharing it with others – and with me."
I remember one time when I was down on my luck and feeling like a schlepp, and Gramps shared this with me.
Your strength is like a river Philip. Sometimes it will rage and other times it will quietly quell the fear and grant you peace. And even when the winter comes and it freezes over, underneath it continues to flow. It's not only how much you can lift Philip, but how much you can carry during the storm.
"He then went on to tell me that it will all pay off – the hard work, the dedication, even the struggles. 'Someday you'll see,' he said to me, 'but don't forget to live. Be sure to see the sunrise and the sunset from a place so perfect that will take your breath away. It's a gift like no other.'
As Philip finished his story, their journey had just begun. As they ascended to the top of the mountain – in a far off place where the sky met the ocean and the sun was starting to rise, Philip and Max sat down on the most perfectly formed boulder. Reaching into his backpack, he pulled out a can and popped it open.
"For you, Gramps," Philip said as he raised his beer and hugged Max.