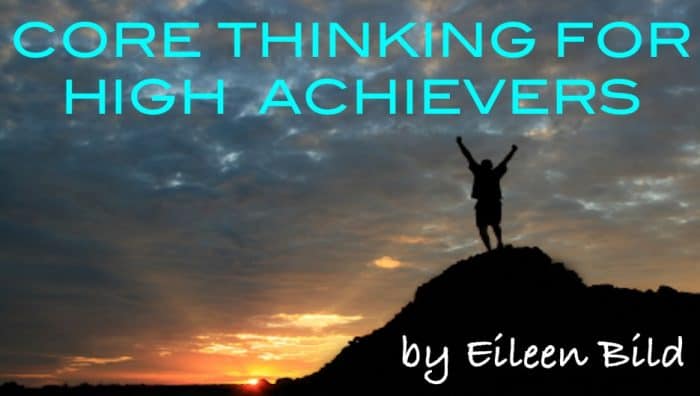 Imagine there is a megaphone aimed at the world from a place that is beyond our view yet connected to everything. Through this megaphone, a loud, booming voice that is clear and affirmative, strong and present, soft and penetrating, delivers the word STOP. It reverberates to the core of every person, animal and living object throughout the universe. The moment this voice is carried through the tunnel of the megaphone and expands out to encompass the width and breadth of everything in its path on an infinite wave to nowhere, there is utter and complete stillness. The only thing moving is the breath of nature in her endless flow of wind, rain, heat, cold in the different regions of the world. You could hear a pin drop, feel the presence of something yet nothing, see the tranquility of noiselessness, and taste the joy of freedom.
In an age of accomplishments, we are plugged into noise and distraction. Many have lost their way and are in a vicious cycle that seems to have no end. Some are in a constant state of searching, not necessarily knowing for what, and seeking something better, while others are stuck where their mind plays tricks causing havoc in the wake of their actions.
The mass consciousness has merged together guiding the greater unity of all into an abyss that seems to be going down the rabbit hole.
There are many days I wish to hear this voice and experience a total shutdown of what we have created. To reboot and refresh for a new beginning. The heightened sense of disparity, division, hate, and destruction; disease, war and famine; competition, control, and manipulation, has many wondering….is this what life is all about? The mass consciousness has merged together guiding the greater unity of all into an abyss that seems to be going down the rabbit hole. Free falling, like Alice in Wonderland, landing in a place that is unfamiliar while trying to find their way back home.
Yes, there is also love, joy, and happiness that abounds in all cultures and can be found across the oceans from one continent to the other. But, for some reason, I am still not clear on, humanity seems to be focused on the latter.  I see daily the pain, the hurt, the incredulous wonder in people's eyes and hearts of the thought….what have we done, will it ever end, is there hope for a better future?
As I say in many of my writings, Life is the Master Teacher. When I think about this today, and pose the question, what is life teaching us?….several thoughts come to mind.
We are born into existence for the purpose of Love. Nothing more, nothing less. Consider if there were no need for war, hate, destruction or being irreverent for other's life, what would we have instead? The freedom from the bondage of the constraints put in place when love is absent is beyond comprehension.
If you have ever taken the time to sit in silence and truly disconnect, ground and center yourself, and let go of everything and just BE, you will get a taste of LOVE. This is not romantic love, rather it is love of life, life that breeds love. The gift of giving is present in this place of time and space. It cannot be taken away, it cannot be destroyed, it will not disappear….it just IS. It is life giving you life and in exchange while you receive you give in return. It is a recurring cycle that does not get you stuck, instead, the ebb and flow of this reciprocation is the infinity loop of the breath in and the breath out.
Imagine if we lived through this state of being and interacted within our experiences to where the foundation of the dawn of each morning is to walk this path of enlightenment.
What we think we know is not set in stone. Knowledge is sacred and powerful, through the advancement of wisdom, we change our view of things. Over time, we may realize the more we know, the less we know and therefore, the more we must learn.
As we rise through the ranks of what I consider life school from Kindergarten through Ph.D., we may increase our awareness of what we know. But, at the end of this track, we advance to another level and start all over.  If we stop reaching for more from birth to the walking stage, there would be stagnation and all we would know is what is where we are standing. Until we take the first step to realize we can go beyond the zone of being stationary, we don't know what is beyond the box within which we reside.
We hear and see things through a kaleidoscope, full of color, intricate in detail, and yet shifts our perspectives at every turn. Our thinking is forever adjusting at each crossroad we face through each step we take into the next moment of action and reaction.
Life is short yet can be elongated when we stop to smell the roses. The mind can go in circles telling us things that are untrue. The instant we decide to change a thought, a new pattern gets put into motion. In turn, this creates a new and different experience.
Polarity gives us choice and we have the power to chose as adults the direction we take ourselves and the world at large.
What gives life meaning?
Are we just going through motions in an endless cycle of birth, death, rebirth of the same patterns of generations before?
Why does history repeat itself? Is the potential for us to change history at our fingertips?
If you could make just one adjustment in a thought or action that can bring you closer to the LOVE mentioned above, what would that be?
Would it not be easier and feel better to uplift others?
I believe we are all born for a reason, each for the purpose interwoven within the arms of life as the master teacher. In her arms, we are cradled and nurtured, then pushed out of the nest so we may spread our wings and fly.
As you envision this instant of being set free, out on your own, know that life will always catch you. Walking the path of no return may have twist and turns, detours, peaks, and valleys, dark and light, but along the way inspiration, collaboration and possibility are right next to you. They are the wind beneath your wings, lifting you up above the pendulum and giving you strength to soar.
Spread your wings
Fly high
Above the hills into the sky
The world is yours
To fully embrace
Higher and higher with infinite grace, feel the lightness
In the air
Lifting your spirit
Beyond all cares
Be the light from within
That shines so bright
And let your life begin
On this earthly plane
Know your purpose and passion
Over the hills again and again
Be brave and strong
Like the winds of change
East, North, South, West
The rising tides
With the moon rise
The ebb and flow
As the sunset slows
Feel the spirit's breath
Upon the hearts song
Creating joy and love
Let your wings spread
Take flight
Into the day, through the night
Life is waiting
For your next move
Gently push off
Soar
~Eileen Bild