Craft beer's popularity has skyrocketed over the past decade. So what's driving the growth? Some like the flavor, others are deeply ingrained in the craft beer culture.  A recent survey of American beer drinkers found that nearly half of people are drinking craft beer once a week. And since 2007, the number of craft breweries opening in the United States went from just under 1,500 to more than 7,000 as of the summer of 2018.
To find out which communities are ripe with opportunities, researchers at Bid-on-Equipment analyzed data from more than 180 U.S. cities and identified the 25 best cities to open a brewery in 2019.
The study looked at six key factors surrounding each community's business environment and projected costs including: percentage of the population at or above the legal drinking age, the state's barrel tax on beer produced, the number of breweries already in existence, annual state fee for brewery operation, the city's median income and whether the state allows breweries to distribute beer themselves.
The rankings include five cities in Colorado, four in Oregon, four in Michigan, three in Massachusetts, and three in Wisconsin, among several others.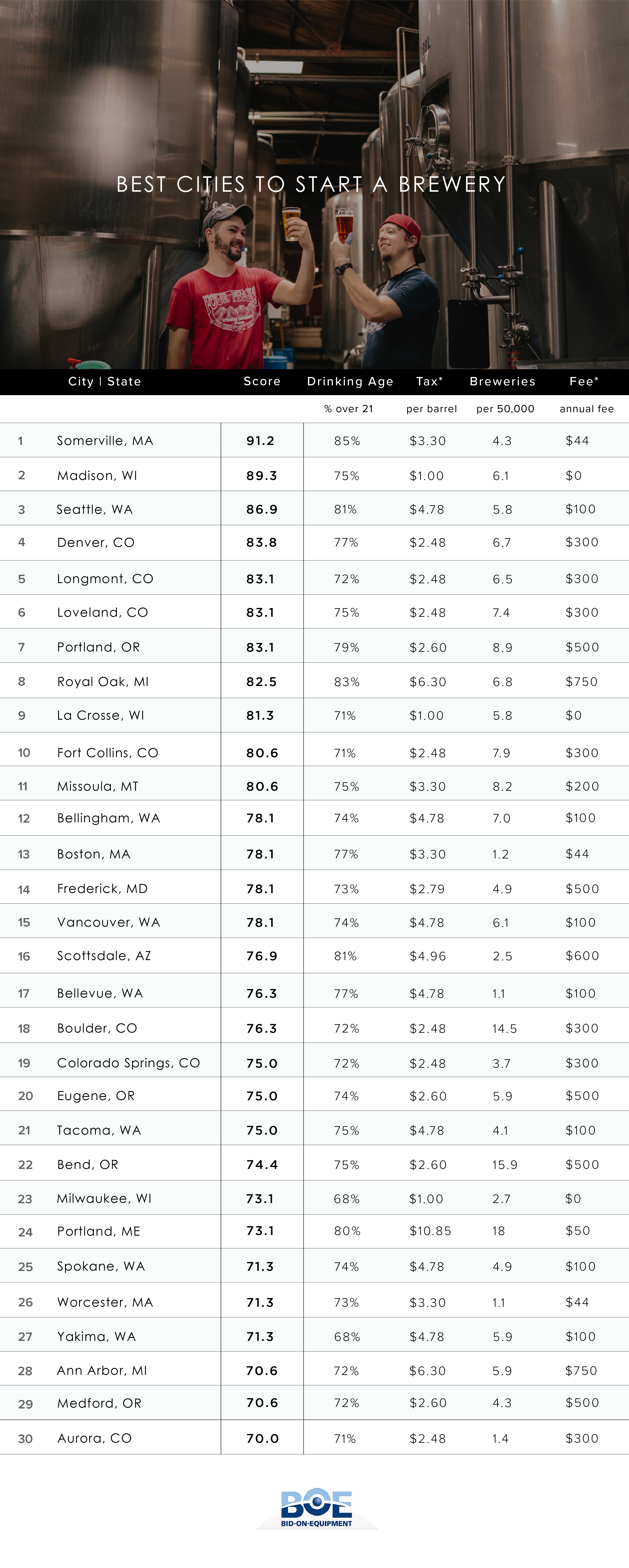 Courtesy of BidOnEquipment