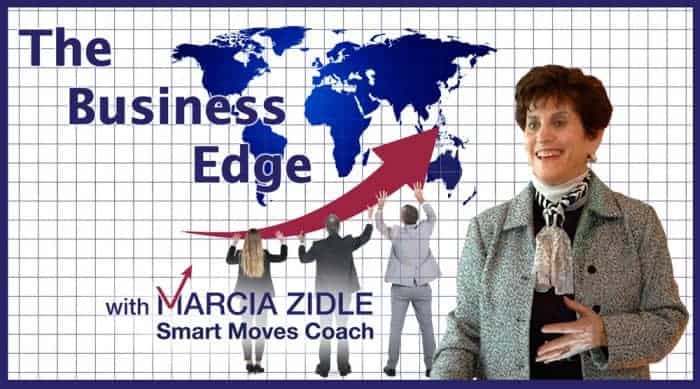 In order to carry out a decision from 'up there' that's going to affect my team, I need to know the 'why' and once I understand the reason for it…then I can start implementing it."
This statement by a health care manager, during a seminar on Change Intelligence, gets to the heart of the question:
"What are we really trying to accomplish?" rather than "How can we get this done and crossed it off the list?
It's been my observation first as an employee and now as an executive coach, that many leaders do not spend enough time figuring out the why or the rationale for a decision; rather they move very quickly to the how and the what. They feel pressured to solve the problem or to get the project off the ground so that they can move on to the next crisis
Questions First – Answers Second!
Leadership success results more from pursuing profound questions than seeking practical answers. The importance of spending time to understand the why before the how is discussed in detail in Peter Block's book "The Answer to How is Yes".
Some of the reasons Block gives in his book to support focusing on the why first and foremost are:
"We often avoid the question of whether something is worth doing by going straight to the question: How do we do it?"
"Too often when a discussion is dominated by questions of 'how', we risk overvaluing what's practical and doable and postpone the questions of what really matters."
"By engaging in conversations about why we do what we do, it focuses employee's attention on deciding "am I doing the right thing or is this how I should be dealing with the customer."
[message type="custom" width="100%" start_color="#D8D8D8″ end_color="#D8D8D8″ border="#BBBBBB" color="#333333″]
Questions to Ask Your Team:
The late Peter Drucker said, "Management is doing things right: leadership is doing the right things." To make sure you're doing the right things, regularly ask your team:
Is what we want to do worth doing? What's the value and for whom?
Are we working on our key priorities or whatever pops up or we're asked to do?
Is what we want to do getting us closer to farther away from our key priorities?
How will the organization be different tomorrow as a result of what we do today?[/message]
Smart Moves Tip:
If you are trying to bring about change in your organization, as a leader you probably need to spend less time the on how anyway. Leave that up to the people who will be implementing the change.  Focus more of your communication and conversations on "the why" to engage them; to excite them; to get their creative juices flowing. When the why is strong enough, the how will be figured out.
Share with others your experience as a leader in planning and executing change in your company or organization. How did you get "buy in" from your team?
My Motto Is:
"If you do what you always did, you will get what you always got. Therefore, MOVE outside of your comfort zone; that's where the MAGIC happens." To bring that magic to your leadership and business, subscribe to Marcia's monthly Execubrief: "Business Edge – Smart Growth Strategies" with a insights, inspiration and intelligence on how to build great businesses that matter – those that do well and do good.
What's Your Success Score?
Are you starting a business; growing a business; selling a business or re-charging a business? Do you have the right stuff to build a highly organized, innovative, productive, and profitable enterprise? How well does your business stack up with other companies? The ManageHub Success Score will tell you!