I was shocked to hear of the death of Jeff Beck at just 78 years of age.  In terms of finding an epitome for his life, the title of David Bowie's song Sound and Vision sums him up.  Jeff Beck had vision.  Although he started in what could be described as a blues tradition through The Yardbirds, Beck never repeated himself.  He took his followers on a journey through many genres of music.  The relentless pursuit of being different may have had consequences in terms of his popular appeal, but Jeff Beck is 'the guitarists guitarist'.  Having 'vision' is necessary in many walks of life, but it is insufficient if you don't have the capability and intent to fulfil that vision.  This brings me to Beck's unique execution skills and 'sound'.
In terms of sound, the vast majority of Jeff Beck's genius resided in his right hand.  Sure he was a capable technician and master of his left hand, but the tone of his guitar playing and the otherworldly sonics he was able to extract from his right hand are the clue as to what made Beck a standout musician.  This article is not a tutorial in guitar playing, but a careful examination of some of Jeff Beck's guitar playing will reveal his secrets, both in terms of the use of his fingers to pick out extraordinary ranges of volume and tone, the simultaneous use of the tremolo arm and volume controls.
Perhaps this video at Ronnie Scotts' Jazz Club shows his work better than words alone can describe:
I discussed Beck's style with jazz legend and Django Reinhardt aficionado John Etheridge.  John pointed out that Beck's emanates partly from not being trained on how to do things properly.  In the 1950s and '60s, guitar training videos to 'play like Iron Maiden' just did not exist!  I recall my own experience of buying the Bert Weedon book 'Play in a day'.  Weedon was something of a charlatan with his title, in so far as it was true that I was able to play something in a day, but not like Jeff Beck!  Etheridge points out that a great deal of the original playing styles that have emerged from the greats emanated from people who were not trained in the formal sense of the word. In other words, the idiosyncrasies that made them great were due to not being taught to play properly in the first place!! Many young musicians have access to tremendous resources today, but it tends to turn out "template players". There's nothing wrong with this, but the aural equivalent of "painting by numbers" may not turn out people like Jeff Beck and Jimi Hendrix. For me, there is a massive parallel in the world of business where standardisation of work practices reduces the possibility of creativity and innovation.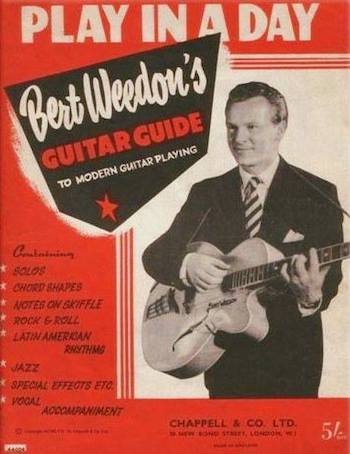 Here is John Etheridge explaining how this led to elements of Jeff Beck's unique sound:
I nearly met Jeff once in a remote pub called The Three Chimneys in Biddenden, Kent.  The pub used to offer a ploughman's lunch to die for at lunchtimes and Jeff obviously knew this as I did.  Imagine my surprise when he walked into the bar and ordered himself one.  I was too shy to approach Mr. Beck and assumed that he had come there for some privacy anyway. On reflection, I'm glad I respected this, although I'd have loved to talk with him about music, tone and how to escape from the 'aural mousewheel' of scales and musical training.
Ah well.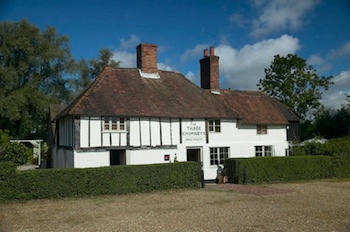 This story by my friend Jay Stapley sums up what a 'nice bloke' Jeff Beck was.  Jay has played with many music legends such as Roger Waters, Mike Oldfield and Toyah Wilcox.
Jeff was a master who paid as much attention to the end of each note as he did to their beginnings and proved beyond doubt that the guitarists' 'tone' comes more from the hands than whatever equipment they use.
Many years ago I was invited to audition for Mick Jagger's solo project. Jeff was the Musical Director at the time. My girlfriend at the time was kind enough to buy me a 'nice' jacket so I looked good for the audition. I duly turned up to find Jeff seated at the back of the rehearsal room. I plugged in and started getting my sound, playing a couple of Country-flavoured hybrid-picking licks. Jeff appeared beside me, plugged in, and we spent a few minutes trading licks and grooves. He left the stage when the audition started. I played a couple of tunes with Mick and the band and then Jeff returned to the stage and joined us. As soon as he started playing I turned my guitar volume off and stopped playing: he simply filled all the sonic space available for the guitar and it felt intrusive to be playing.
I didn't hear anything from the management so a couple of weeks later I asked my contact about it "OK," he said, "I'll ask Mick."
He called me back a few hours later: "I asked Mick. He said: Oh yeah, Jay Stapley … great guitarist, but he looked like a f__king bank manager."
I never wore that jacket again but the five minutes playing with Jeff was a highlight of my life.
Jeff Beck 1944 – 2023 Sound and Vision
Featured Image Credit: Chris Hakkens, CC BY-SA 2.0, via Wikimedia Commons