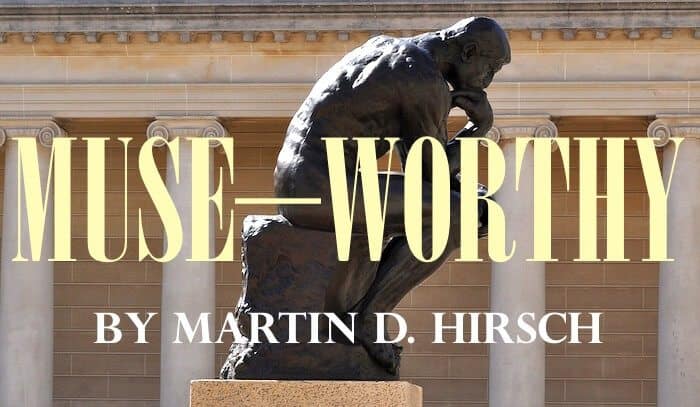 When I was studying journalism in graduate school at Temple University in the mid-1970s, I learned that understanding the context of a situation is essential to a story. As part of this training, we were taught to include the age of the people we wrote about. It was considered a material fact without which our work was deemed unacceptable, incomplete.
Later in life when I was no longer reporting but still practicing the habit, it frequently got me into disputes. Women found it inappropriate and insulting, and some men objected to being "labeled" as a certain age. I've always argued that knowing people's age helps to contextualize their life experience and may provide insights into their worldview and attitudes.
What Shook Your World, and When?
Today, I can't tell if someone graduated high school at around the same time I did or 10 years earlier or later. It makes all the difference. For instance, if you were in second grade when John F. Kennedy was assassinated, it may barely have registered a blip on your mental timeline. But if you were a senior in high school, it could mark an indelible before-and-after after point with long-term implications for the way you think and react to life's vicissitudes.
People my parents' age, having lived through the Great Depression, frequently hoard rolls and leftovers from dinners at restaurants even though they have food to spare at home. On the other hand, today's kids living through the age of new millennium massacres in elementary and high schools throughout the country are likely to have their sense of security and well-being warped for life.
The Fierce Urgency of Now
Consider the present. In one of his daily press briefings, New York Gov. Andrew M. Cuomo, 62, the coronavirus pandemic's U.S. pater familias, described this period as follows:
You are living a moment in history … one of those moments they're going to write and … talk about for generations … a moment that is going to change this nation. This is a moment that forges character, forges people, changes people — make them stronger, make them weaker — but this is a moment that will change character.
If you ask me, the effect this moment has on you will be different — perhaps vastly so — depending on your age. So when someone like me asks how old you are, please, don't give them a lecture, just a number. It helps me understand who you are and what you're going through. Thanks for understanding.