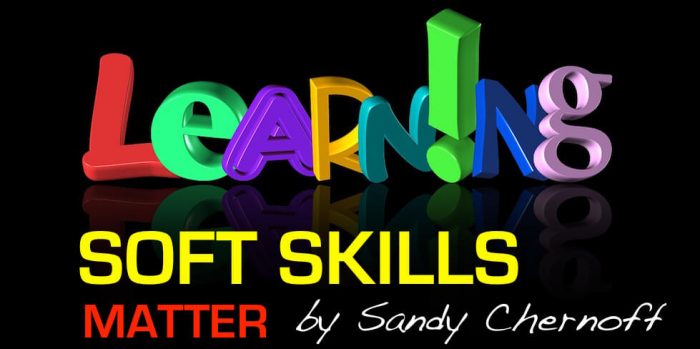 In today's fast-moving and highly competitive business world, you need an edge to survive.  Soft skills can give you and your people that edge to keep you ahead of the crowd.  It is essential for any business leader to be the best they can be as you set the tone for your company.  However, you should also consider offering skills training to your people so that they know you care about their success.  When they feel supported, encouraged, and valued, they will be much more likely to perform better, stay longer and be healthier and happier…..all of which are a win/win for all concerned.
Complex problem solving:
The ability to evaluate options and implement solutions after examining an issue is essential. Using critical thinking processes, complex problem-solving comprises looking at a problem from different angles and choosing the best solution based on a variety of options. This process involves careful and competent decision making, lean process improvement, and gap analysis.
Critical thinking:
Critical thinkers use logic and reason to reach a well-thought-out answer or conclusion that is informed by evidence, not simply accepting information but questioning it. They analyze and solve problems rather than using intuition or instinct, considering the impact of their decisions to avoid potentially negative outcomes. Skills involved with critical thinking include observation, analysis, interpretation, reflection, and evaluation.  This skill involves crisis management, knowledge management, and business process management.  It also allows an individual to draw on past experiences to help address issues.
Creativity:
The capability to bring a fresh perspective to issues by devising new ways to carry out tasks, solve problems, and meet challenges. This allows employees to deal with new situations or difficulties and apply new technologies to innovative products and services.  This also involves creative thinking and innovation as well as incorporating the technology available to make things easier and more efficient.
People management:
People management refers to the leadership skills that involve motivating workers to reach their potential so that they can perform at their best and develop their talents and skills to become more valuable employees. This piece includes effective leadership skills, performance management, the development and management of a high-performance team, the art of effective and appropriate delegation, as well as coaching and mentoring as necessary.
Coordinating with others:
This social skill, which involves the ability to collaborate, make adjustments in relation to others, and be sensitive to the needs of others, is essential in today's workplaces.   This involves effective communication skills, the creation of a positive work environment, diversity training and appreciation, employee recognition, reading the non-verbals in exchanges, encouraging collaboration, and giving constructive feedback in a positive and encouraging manner.
Emotional intelligence:
Emotional intelligence is self and social awareness that involves the capacity to recognize, understand, and manage our own emotions while being empathetic to the emotions of others. Employers should focus on hiring workers with these abilities.  This self-awareness helps in the management of workplace politics and conflict resolution processes that are fair and consistent.
Judgement and decision making:                                                       
These skills entail the ability to form an opinion after careful consideration, as well as weighing the positives and negatives of each option to determine the best outcome for a particular situation. This will be especially useful in areas that require data analysis.  This also requires modelling appropriate behaviours that you wish your team members to emulate, accountability, honesty, and competence.
Service orientation:
Service orientation involves actively seeking ways to help others, including customers, co-workers, and superiors. This means being available, aware of, and willing to respond to the needs, requirements, and expectations of others, while displaying high levels of empathy, and ultimately providing satisfaction.  This piece requires the implementation of the key elements for excellent and consistent customer service with appropriate parameters and flexibility to ensure that all customers are kept happy and coming back.
Negotiation:
The ability to achieve compromise or agreement while attaining an outcome that is fair, mutually beneficial, and maintains healthy relationships will be in high demand in jobs involving computers, math, data analysis, software development, arts and design (commercial and industrial).  This requires the skills to persuade and influence while negotiating for results. It also allows for assertiveness and the building of self-confidence and self-esteem.
Cognitive flexibility:
Creativity, logical reasoning, and problem sensitivity are components of cognitive flexibility, along with the ability to adapt and tailor your communication style to the audience.  This requires the management of pressures and stress while maintaining balance.  In order to accomplish this you require excellent time management skills, the ability to listen actively to your people, and strategic planning to achieve long-term goals.
If you obtain all the above skills and practice them diligently and consistently you will be able to establish an internal culture of autonomy, mastery, and purpose for your people and when that is the internal architecture of an organization it is much more likely to enjoy long-term success, low turnover, high productivity, efficiency, and creativity as well as low stress and fewer sick days.  In other words, having strong soft skills is the key to a successful long-lasting business.