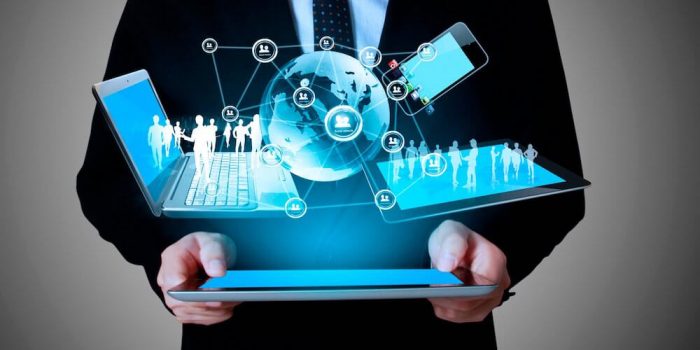 Science and technology have radically changed the way humans communicate today and will continue to drive the changes that will occur for generations to come.  Today, more than ever, technology has changed our lives quickly through methods, style, purpose, and the craziness that can't be tracked or analyzed fast enough until the next surge technology occurs.
Humans started with the communication aid of the 'pictograph' and later the 'printing press,.'  Letters were sent and then came the first telephone.  And, over time, the computer was built.  Then, the world wide web took over.  Within just a few years, humans were connected all over the world.
With today's massive communication channels, there are no filters built into the process.  Therefore, communicators and receivers have become a part of the ongoing large amount of chatter with everyone picking and choosing what, who, and when to communicate.  According to the McKinsey Quaterly (2010), 50 billion devices will be connected by 2020.  The madness will not stop.
Leadership
"Be candid with everyone." – Jack Welch
Although still in its infancy, business leaders within all areas of society are starting some type of social media to communicate to customers and employees.
General Electric is one of the companies leading the way for leaders to use technology with both traditional and social media methods of communication to drive strategy, advise employees, and drive daily business.  The organization's efforts so far have been successful, and leadership is expected to create a new dynamic communication style.
President-Elect Trump's leadership of communication seems to follow the business world with direct interaction to drive strategy, advise Americans, and create daily involvement of Americans in their government.  It's a style all of its own in American politics that is refreshing and so desperately needed as we reach uncontrollable levels of debt and mismanagement that would not be acceptable in the business world.
Danger Zone for Leaders
One of the dangers in using social media for communication by any leader is having others over thinking what is being stated and analyzing the information incorrectly.  Perception of the reader to interpret and re-communicate to meet their own needs is a danger zone.
Remembering as Peter Drucker said, "The most important thing in communication is hearing what isn't said."
Why is it important for leaders to communicate directly with a variety of tools?
Communication trends indicate technology has created the means for direct communication using social media, and Americans enjoy the experience.  Leaders that want to successfully deliver information will learn very quickly the power of social media.
According to a Pew Research report (2015,), "65% of American adults use social media, which include specific trends by age groups, race, income, and education.:
Who uses social media?
35% of Older Americans (65+)
90% of Younger Americans
68% of Women
62% of Men
65% of whites
65% of Hispanics
56% of African Americans
58% of Rural Americans
68% of Suburban Americans
64% of Urban Americans
54% With High School Diploma
70% With Some College Education
76% With a College Degree
56% With Earnings of $30,000 or Less
78% With Earnings of $75,000 or More
Why is mass media communication scary?
READ MORE AT WOMEN'S VOICES MAGAZINE