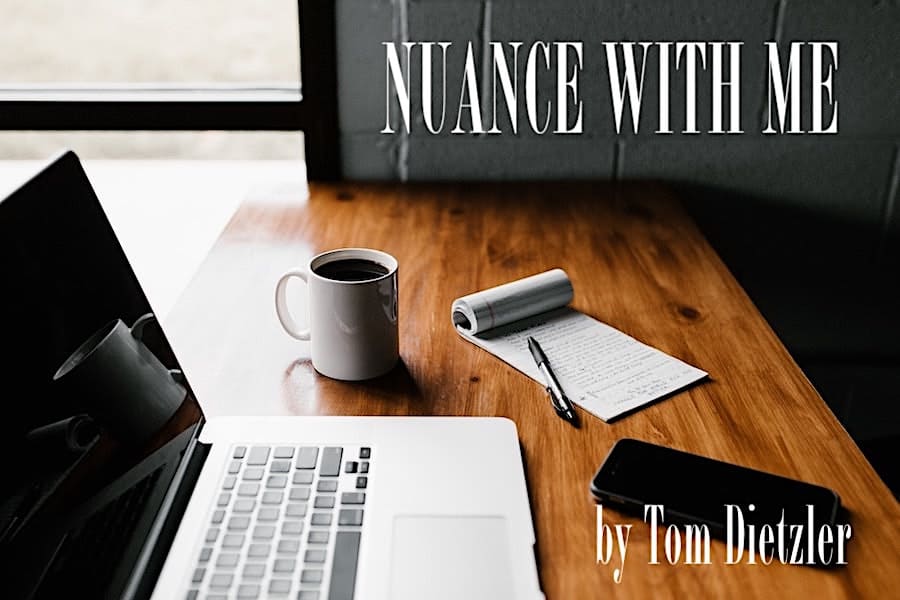 Success is progress, Progress is not quitting, Not quitting is success.
This is not a history lesson. This is not a whimsical tale of some memory from the dust bin of my brain. This is not an exercise in me exorcising my snarkiness. This is not a writing exercise, though I did force myself to sit down and crystallize my thoughts. This is me telling myself that the process is worthwhile, that appealing to those better angels is worth it for no other reason than it is better than caving to any other angels whose intentions are often less than angelic. This is me, just stating out loud that life is hard sometimes, it was never intended to be easy nor guaranteed to be thus. Life is like many of those sunsets or sunrises that greet me on my walks with Oliver. Sometimes they are bland and lifeless and gray and ominous. Sometimes they are resplendent and glorious. No matter how the sun rises, it just matters that it does.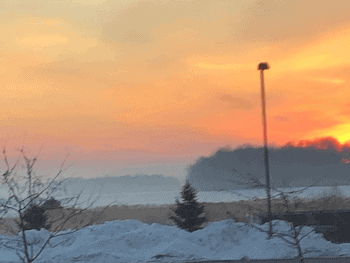 My mother-in-law, a courageous, funny, down-to-earth woman who loved everyone, left this earth 29 days before her 96th birthday, on November 28, 2020. There were situations and issues with her passing that still cause us pain and sadness, but the truth of the matter is that she was ready, and she is at peace. It still hurts to say that for an awfully long time, due to COVID, her seven children were not able to be with her. Early on the morning of November 27 we were called and told that she was in distress and that three of her children at a time could come to be with her. COVID restrictions can be waived when a person is dying. My wife got to hold her mom's hand and tell that awesome woman that she was loved and treasured by everyone. That was important to my wife. It was not lost on my wife that her mom was no longer responsive.
So, we got to honor and pay tribute to and celebrate the life of a grand and hilarious woman. And we get to treasure up that she was to us and quote her endlessly and be thankful for what she was. We toasted to her many times throughout the holiday season, up to and through her birthday on December 27.
And then there are my parents. Those 92-year-old teenagers who thought that it was keen to move out of their senior living apartment last summer. The big rub for them is where they were living was a yearly lease that they had to sign. After three years, they couldn't abide by signing a one-year lease every year. Which is why they moved into a regular, residential apartment that was just being finished and signed another one-year lease.
I wanted to use that phrase "fast forward to where we are now…" and then I realize that there was nothing fast about it, but thankfully we have moved forward. We got them convinced to go back to a senior living community, not the same one that they were in, and we will move them at the end of April.
My mom's depression and anxiety have been topics of some of my discussions, comments, and headspace on LinkedIn and elsewhere. We have worked with her health care providers to get her on the right medication, and it is finally starting to show. Mom agonized over which of the two places that we showed them and now seems to be looking forward to moving. If my Dad could do cartwheels, he would. She picked the place that he wanted all along.
Every day on this journey, which began back in January, there have been fits and starts. Every day I would head out into the darkness for my hour-long walk with my pal Oliver and I would have various podcasts playing in my headphones. Some days I actually listened to them. A good many days, my thoughts were jousting and shadow boxing about the parallels of our lives. Mom and Dad moved into a duplex when Dad retired, he was the age then that I am now. We just moved into a condo two years ago. I have four siblings and it's taken all of us to carefully navigate them to this point.
My prayer is that we won't be like this for our two kids, should God grant us the longevity of our parents. When you hear the old saw about becoming your parents' parents, I know now in painstaking detail about that process. And in that process, I have grown. I hope that I have grown.
Last summer, after their shortsighted move, I had flung at them some well-chosen words, in my opinion, that was only hoping to get them into a mindset of taking counsel from us. My dad called a few hours later and told me to butt out. "We're too old to change and we don't feel as if we should have to." Ok.
In the intervening time, I completely changed my tactics with them. Upon reflection, we were pushing them in ways that made it sound like they needed to do things to make our lives easier. Since then, we all try to emphasize that whatever we are doing, it's all about making their lives easier. In August of this year, God willing, they will celebrate their 73rd wedding anniversary. We're doing everything in our power to make whatever time is left for them to be good, dignified, and full.
It hasn't been easy, and it hasn't been smooth, and it hasn't been lightning fast. But it has brought us together as a family. We're all working toward the same goal and working with them. Wherever the path leads, we're going together. A lot of time and effort and energy and patience has been expended for them to have a measure of peace and quality of life in this sunset era of their lives.
Right now, I see the sun coming up, and it looks like it's going to be a great day. To the prom king and queen of the class of 1945 – I raise a glass.