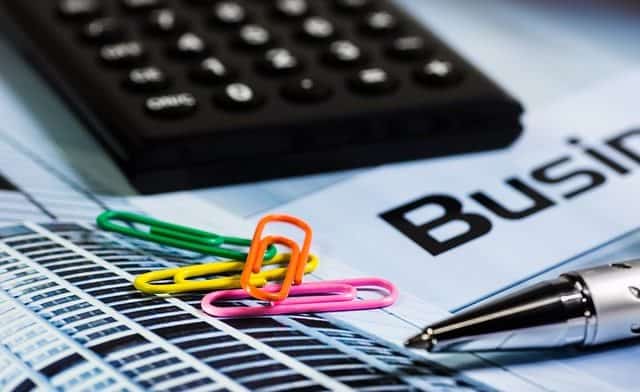 In the world of modern business, protection is a key factor at all times. Nobody wants to leave their company in a potentially vulnerable position. Not least because the fallout of potential incidents can be huge. Therefore, optimum safety should always be high on the agenda.
There's no doubt that you're already trying to achieve this through current endeavors. However, there's always room for improvement, as the six points below highlight. Incorporate them into your venture for greater reassurances in all business activities.  
Improve Staffing   
Putting the right facilities in place is one thing, but it counts for very little if the people within the operation pose a threat. Perfecting the recruitment strategy enables you to build a solid team capable of producing the best results time and time again. This in itself goes a long way to boosting the hopes of sustained success. Moreover, analyzing personality traits means you can stop thieving and similar issues.
On a separate note, you need to be sure that any employment contracts stipulate that creative ideas belong to the company. The last thing you need is to have employees steal intellectual property. Essentially, yours is the only business that should benefit from those efforts.
Go Paperless
The thought of having your data stored digitally may feel as though you're leaving yourself open to more danger. On the contrary, this is the safest solution out there, which is why thousands of businesses go paperless each year. It's not just a case of stopping thieves from pinching crucial data. It also removes the threat of paperwork being lost, misplaced, or accidentally trashed.
Increased safety and protection is only one incentive, but it's a pretty big one. The others include easier management, increased floor space around the office, and ability to access key files from the cloud. Quite simply, it is a key step en route to becoming a modern company.
Protect Your Digital Communication   
Online interactions will play a huge part in your business endeavors. Therefore, it's imperative that you take the necessary precautions to stop critical info falling into the wrong hands. Whether it's communication with a client, supplier, or employee doesn't matter. Protecting this potentially sensitive information is key.
Unfortunately, we've all seen scandals relating to emails. Opting for a secure online fax service instead of traditional email can go a long way to eradicating those problems. This also enables people to connect using various tech,  making communication more accessible.
Adopt A Staff Uniform
This is most important when looking at areas of manufacturing and production as the potential dangers are greater. From work boots and goggles to hi-vis jackets, those precautionary measures are key. Likewise, regular staff safety training could prevent a trip to E.R and the inevitable personal injury lawsuits.
Those sentiments of safety ring true on shop floors and office spaces too. The decision may receive initial negativity. However, when the team realizes that you are doing it with their best interests at heart, they'll soon hop on board. It establishes a clear barrier between staff and customers too.
Research All Partners   
As a business owner, it's likely that you'll acquire help from various sources. Whether it's delivery firms, outsourced customer care, or anything else, they will represent your brand. As such, you need to have trust in them, which is why you must analyze all possible solutions. Not only do they need to do their jobs well, but they also need to offer the same standards of security that you do.
Whether it's checking customer reviews and testimonials or doing a background check on the history of the company is up to you. Either way, a little research goes a long way as you bid to find the right option. Your entire venture is at stake, do not let yourself down by overlooking this factor.
Keep It Clean
A clean business isn't only a happy one; it's a safer one too. Therefore, it's imperative that you pay extra attention to this aspect of ongoing management. Encourage staff to take pride in their workspaces by cleaning up along the way, and follow this with professional services. The rewards will be plentiful. Better still, they'll start to show almost immediately.
Not only will the morale improve, but your business will be less vulnerable to staff illnesses and damage to the commercial property. When added to the enhanced impression it'll leave on clients, this job becomes a no-brainer. For protecting assets and future profits, this is a mist.