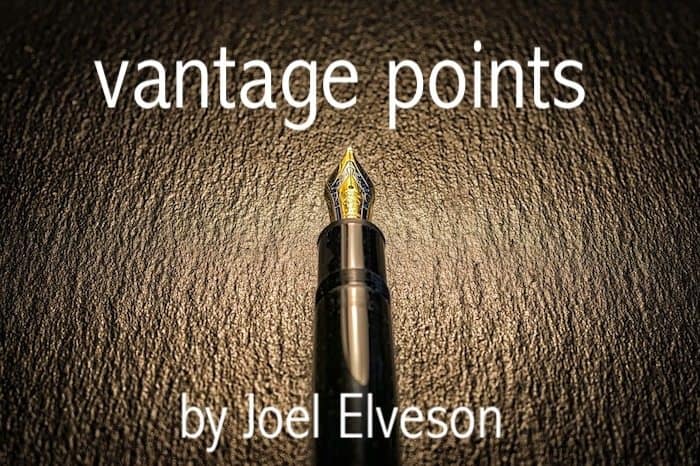 "I am a simple man
So I sing a simple song
Never been so much in love
And never hurt so bad
At the same time"
–Simple Man, Graham Nash
I Joel Elveson was born to my mother Sylvia Elveson in Mt. Siani Hospital then located in East Harlem. I was her second child. I was the son she and dad wanted. Although not quite exactly what they had in mind. My mother worked for many years as a typist in a typing pool for an insurance company. That being said I guess it was bashert (meant to be) that would wind up working in the insurance industry for many years after college.
My dad Leon Elveson was a singularly simple man who worked for the United Nations until he went on to become a Medical Librarian. Dad was a proud stubborn man. Luxury was not something he was accustomed to nor ever wanted. Mom was the same way. They courted on the Boardwalk in Coney Island. Neil Diamond and Barbara Streisand hail from Brooklyn right around there. The Howard Brothers (aka The Three Stooges lived just a couple blocks away from my address when they were alive here in Bensonhurst. YEAH BROOKLYN! My wife and I spent a lovely 4th of July in Coney Island. Repeatedly I would peer down the Boardwalk hoping to feel mom and dad near me but that was not a successful exercise. So it just seems appropriate that I now live in Brooklyn and my son was born in Brooklyn.
Although having lived in Public Housing Projects for year after year that had me filled with disdain for the Bronx and those simple Public Schools where I was tormented and beaten because of the color of my skin plus I wore what was known in those days as bell-bottom pants that were the garb chosen by hippies. Bad times (except for meeting the Mullers who were simply great people and pretending I was Batman. Don't ask!) but good memories. I always dreamed of other places and wanting more. In between, there were bouts of problems with something called the law. Back then graffiti was big so my friend Guy and I bought Orange Spray paint and began to decorate walls, my parent's apartment door until one night Candy (Guy's older sister and I got caught by a Housing Policeman. There was the time I broke into somebody's car but I did not take anything or try to start the car. I just wanted to know what it felt like to have my hands wrapped around a thick warm steering wheel. Seemingly simple kind of life.
Simple Man I am. My first car was a Blue 1964 Chevrolet Impala that I bought for $90. It was not pretty to look at but it was built of solid steel and it was all mine.  The engine block leaked, the carburetor was not great but it was MY FIRST CAR. Simple but great. Drives up to scenic Peekskill, New York riding along mountains and dirt roads leading straight down. Buying gas from a small country grocery store on Tompkins Corners (straight out of the tv show Petticoat Junction) where farmers bought feed for the crops and livestock. Blonde haired men who used the word yep a lot. None of them had ever heard of the Bronx or Manhattan. That was sooo cool. Simple folks from a simple place. Winding up on a restricted military runway at Laguardia Airport with planes coming right at me….not so simple.
Hollywood with all its glitz glitter million-dollar mansions with million-dollar cars and million-dollar minuscule all revealing clothing lines hold no allure for me. This simple man lives in a simple apartment with a rickety backdoor that leads to the back yard where I go to feed my feathered friends almost daily. They so sweetly sing to me to offer up their thanks.  Also residing in this simple apartment is the worlds best wife along with with the worlds best Tuxedo cat. You can't buy any of this. Simple technology that consists of VOIP, Android Cell Phone, Internet access from my phone and computer with all the social media I could ever want are nifty to have around. Seemingly simple devices that give me the universe ablaze or not.
Death, dying and disease is not simple. I have had my share of all of those. So to likely have you. A man like me a man like you a people like us who have successfully succeeded failed stumbled fallen only to rise up if only to stumble fall and rise again and again never could or would the follow the non-philanthropic philosophies espoused  by half baked philosophers, know it alls that know little, pseudo-intellectuals, prefabricated leaders, guest lecturers on parade or what have you all with their 10 step one size fits all solutions to all life's travails that does not fit into the mold of every living breathing being on G-d's green earth as they naively believe. You cannot write an instruction manual for life in its various parts let alone narrow it all down to a few quick simple easy to follow steps that will make it all okay while miraculously fixing your persistent dandruff. Pass the head and shoulders shampoo, please.
Simple man, simple men, simple unpretentious people are not simple-minds with little capacity for anything beyond unwrapping a piece of bubble gum. If anything the reverse is true. Simple means breaking down problems or challenges into a multi-tiered ladder with each step arriving with you at a precise time, purpose with laser-like focus. A simpled minded dogged determination to get to the root of what it is you need to know or fix and getting it one and done. Discovering your life's purpose or position in that step initiates the drive or impetus to go further climb higher headfirst attacking of anything that tries to get in your way. Clarify specify identify then come to conclusions. KISS (keep it simple stupid) is a credo we use but not held to in a bond of matrimony.
There is a special sort of serenity in being one with simple. Crickets serenade you with their simple soothing melodic melodies. A cat purrs contently while cradling them in your arms as you would a baby. Win the heartstrings of my darlin' an inner voice beckons me. So I must go to her to simply say the most complicated words/feeling in the world forever known as I LOVE YOU! At its most simple level love is complicated.  I LOVE YOU! Nothing else need be said. Hush be the sound that settles silently in your ears.
"Life is what happens to you when you're busy making other plans."
–Beautiful Boy-John Lennon.
Life is happening all around but passes by all too quickly. Be what you can be but do not be who you are where you can't be what you need to be. Take notice as the brightly colored butterfly spreads its wings and flies away in a whisper. A simple insect too intricate in detail for the naysayers of nature to understand. Try as they may the hired assassins of all things good cannot kill what will only be recreated. Keep your tribal rituals but never forget where it was you came from and how you came to be. A simple sensuous act be it by us or another species made it all happen. And so they will be breeding for life as those romantic rituals must be in continuance.
So sad to be alone when alone is all there is. Is alone all that there is but perhaps our shadow is our faithful companion whose faintly familiar form leads us along. There are more like us who were indoctrinated into the world of corporate mind control but fled back to freedom. So gleeful to be back where the dewdrops rest peacefully on the green leaves that will soon turn to yellow to brown before their beds and branches detach from security to start floating down to their death on a cold concrete sidewalk to be swept up hauled away and burned. As the autumn winds blow chilly and cold a stem or two r three will come to rest somewhere in a field of green to regenerate when the new buds begin to form.
"And oh I love the life within me
I feel a part of everything I see
And oh I love the life around me
A part of everything is here in me
Writing on the tapestry of all there is to see
So many ways and oh so many things
Rejoicing in the differences, there's no one just like me
Yet as different as we are we're still the same."
–Summer, John Denver
18 years ago 2,996 souls that were formerly housed in beings with beating hearts had died when the very fabric that made them up as was killed. A simple cold calculated pre-planned massacre to eradicate a country because the freedom supported lifestyles we embrace but they could never have was carried out by men whose preoccupation with vicious hatred fueled by the false promise of martyrdom. Fools who did not know the sacredness we hold to life failed to accomplish the destruction of this land we call America. What they reduced to rubble we rebuilt stronger than it was before almost daring them to try out yet another venomous act of cowardice.
If only there was a simple solution to hurt the hate so it can never strike us again. Let the bullets fired by barbarians law low. Nothing is as simple as we want it to be but if we dream real-life dreams bathed in pristine colors one scene alone will stand out simply on its own. A simple man along with simple men (and women) will one day return to the Garden Of Eden where the simplistic pleasures we were banished from will come to be home once again.
Don't give up on life until you are riding along the rails with death at your side.