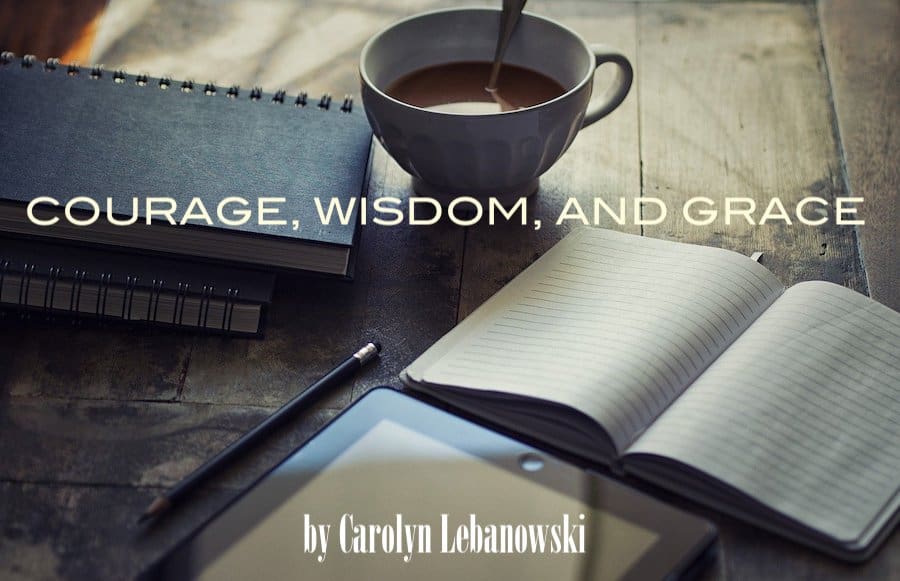 There are no goodbyes for us. Wherever you are, you will always be in my heart.

~Mahatma Gandhi
My mother passed away 32 years ago. I was 28 years old; she was 58. You are never really prepared at any age. The twisted detail here is that I am an only child of an only child, raised only by my mother. When I received the phone call that she was in a coma, in a hospital 200 miles away, the world as I knew it, would never be the same.
When I arrived at the hospital, the nursing staff confirmed my identity several times and then informed me that I was not allowed in the room to see her. My mother had a clear directive that if she was in a coma or unresponsive that her only child would NOT be allowed in to see her.
The emotional rage I experienced is still palatable today. This made absolutely no sense and felt completely out of character for my mother. There must be a mistake. This is not possible. How could this be happening? Confused, heartbroken, and paralyzed with pain I sat on the floor and wept.
I am not sure I have ever felt more alone in my life… until I saw the doctor slowly walking thru the double doors, and with one second of eye contact, he bowed his head and walked in my direction. My mother was gone.
In the years that followed I struggled in my attempts to grasp the reality that not only was she gone but mostly that I never got to say goodbye. I took care of the necessary details in coordinating the removal of her body, cremation services, memorial service arrangements, calling her closest friends, and cleaning out the house of her personal belongings. There was a 'going thru the motion' driven by responsibility with a numb heart. I isolated myself in my own sorrow, believing that no one could really understand what or how I was feeling in my deepest grief. Unless you have lost your mother, you cannot comprehend the permeance or the imprint it leaves behind.
Slowly, I began to heal my heart by stepping out of my own grief and putting myself in my mother's position. What was she thinking? Why would she keep me away? There had to be a solid reason for her decision. And then I finally started to understand…. She knew.
She knew my level of sensitivity and did not want me to see her so horribly compromised.
She knew that my heart would be broken into a million pieces, and the vision of her dying would not help but only hinder my grieving.
She knew that our bond was unbreakable, and we had come to appreciate every moment together.
She knew that she loved me enough to not say goodbye…. She would live inside of me forever.
An excerpt from a letter I wrote to my mother as part of my healing process:
I am so sorry that I was not there to say goodbye to you before you left this earth. I know you know I was in the waiting room, and I know you know that you were the one that gave the orders, if you were in a coma that I could not come in. I know you know how hard that was for me to understand. I spent many years not understanding why you would keep me from you. And then one day I got it. At my deepest core, I know that you loved me enough to not see you in those final hours of breathing machines and your final fight. I know that your intentions to keep me away were born in pure and unconditional love – YOU knowing me, and what I would remember. I think you knew I 'would remember the details. Your decision has left me with only memories of you laughing in the kitchen, smiling when you got your crossword puzzle right, whistling while you were in the golf cart, and singing in the backyard while you were gardening.  Yes, Mamma – I do remember the details.
You need to know I see YOU in all three of my children. Ethan has your frame, your coloring, and your eyes. Hannah has your drive, creativity, and feisty nature.  Sean was named after you – he has your athletic ability and talent for singing. They all carry a part of you inside of them – and I am so grateful.
I am married to a man who is my soul mate and the best friend that I have ever known. He loves me wholeheartedly and treats me like no other. He holds me to my highest good, encourages me to share my gifts with the world, and is always a safe place for me to fall… he continues to show me what love looks like every day – just like you did.
Thirty-two years on the other side, I still feel her presence and see her smile. The loss at such an early age, has been the core inspiration in the relationship I have formed with my 3 children. I am grateful for her time here and the lessons that came with being a motherless daughter.
The question sits with me still today: Would I do the same thing?