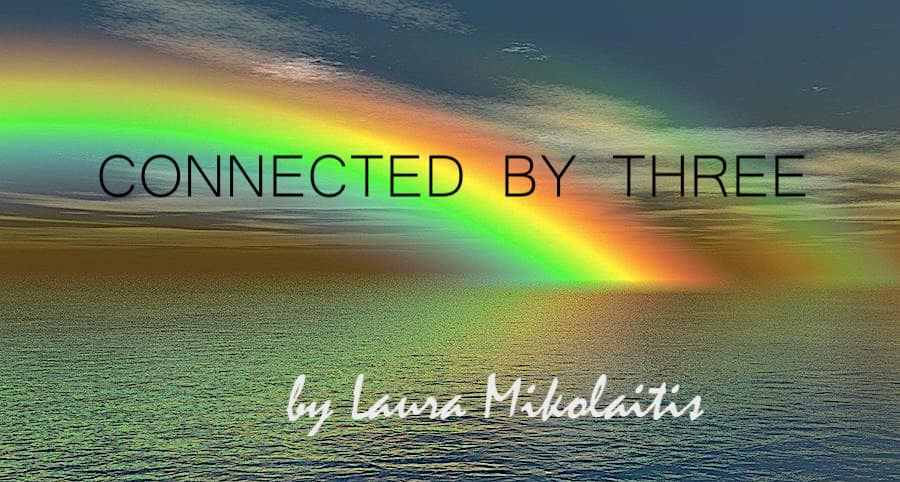 The words were innocent enough, staring back at me from the screen. But, deep down, I knew that they meant me no harm.
As I looked at them, I wondered if they sat there waiting for me — lonely because I had abandoned them. What happened that day that caused me to leave them? As close as we are, why did they feel like strangers?
It was never my intent to lose touch with you. After all, you've always been a part of me. I didn't know it at first. Our meeting wasn't one of luck. Fate intervened — one of many dots connecting me to each chapter that's led me to here.
Still, I closed out of the screen, so I didn't have to look at them any longer — the two words reminding me that I had halted construction.
No matter what I did, they followed me.
I can see them sitting on the old fence on Flat Iron Road.
I can see them in each footprint left behind as my sneakers get swallowed up on the muddy trail.
I can feel the words in my heart — pulsing and beating — as I wonder what to do next.
With every tap of the keyboard, the words call to me:
I am your untitled story.
Besides, we were familiar. We hung out late at night and early in the morning. And often anytime in between. Words churning and yearning to escape. Fluid one moment and erratic the next. They are like a lifeline. My Hail Mary at the eleventh hour when I need to let it out or let go.
I'm at once addicted to the euphoria I feel when the construction is complete and the loneliness I feel when the frame falls apart. I am left standing with the aching desire to build — only to find that the materials are shoddy, and I must try again.
We've met several times before, you see. She was coy and intelligent, and she often appeared bolder than I. But, on the other hand, she was brave and astute and always a blank slate ready to be brought to life by the constructor.
But I knew her dirty secret, just as she knew mine.
We would whisper it to one another — more often than not when at a crossroad. She would then laugh — her demure demeanor unwittingly drawing me in — and say, "Oh my darling, you think you can't, but I know you. I hear your thoughts even when you try to shut them out. And I know you are capable."
I could never deny her uncanny insight or her wit. In the eye of the storm, she rages, but in the end, her light leads the way.
She is always there. Simply waiting for me, and I for her.
Our relationship is deeply personal. She knows my vulnerabilities and has voiced my joys and sorrows. When we are at odds with one another, we are never truly far apart. We are dear friends who can go weeks without seeing one another and always pick up right where we left off.
She never scolds me for being absent, and I always thank her for still being here and waiting with open arms to embrace my latest work. I often imagine her sitting in a big, oversized velvet wing chair with a bourbon on the rocks.
After her second sip, her raspy voice says to me, "You, my darling, are the architect, and the designer and your building materials are words. They are never lost. They are always right there."
Just then, she reaches out and touches my heart.
I'm unable to speak.
I watch as her hand retracts only to pick up the bourbon and take another long sip. Then, as she sets down the glass, she turns to me again.
"You need not worry if the materials from which you construct escape you. They are never far from your reach and will be there whenever you are ready. We are old friends, loyal to one another, and always there regardless of how much time passes. So, you do what you need to do. Build when you want to do so. Construct whatever chapters you desire. Be bold. Share your brave."
I look back at her. I realize at that moment that we are both complex and astutely aware of our intricacies. She depends on me, and I rely on her. Our paths crossing brought us both to life. "Until then," she once said to me, "we were moored and waiting to find our sea of ridiculousness. But it isn't so ridiculous after all, is it?"
This time I laugh — to myself mostly. "Those g-d damn dots," I say out loud. "Who would have thought that they would lead us here?"
She pours a last finger of bourbon into her glass and a second for good measure.
"Darlin'," she says to me — now leaving off the "g" because she's a lightweight and can't help but let her southern drawl escape — "those dots are everywhere. And there are so many more out there. So let those babies connect away — no matter what shape or size — good or bad. They matter, darlin'. Even the painful ones. That's why we met in that sea, remember?"
And so here we are.
Our dirty secrets are now exposed and ready to be let go.
She drinks the last of the bourbon — slowly yet with a gusto symbolic of her presence. She winks at me and lets a coy smile slip from her face. Then, as she sets down the glass, something happens.
I begin to see her fade away ever so slowly.
She is no longer an untitled story.
Instead, she is the story.