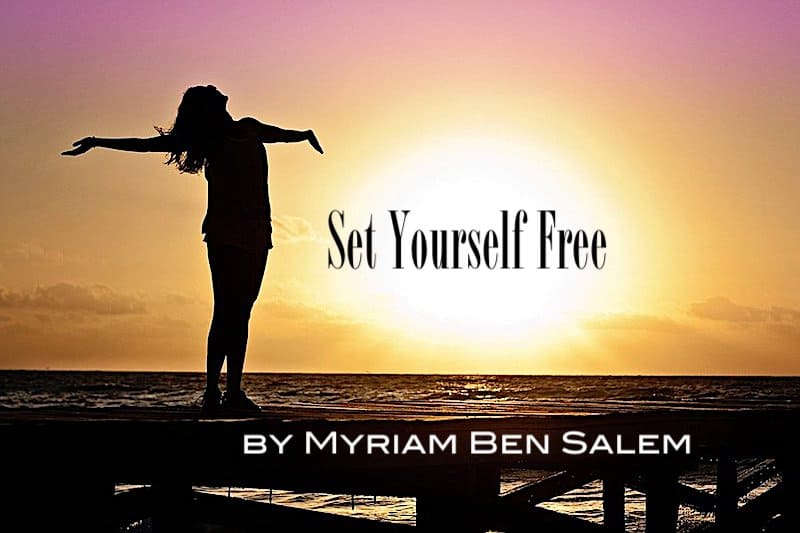 In a previous article, I introduced the idea there are several types of narcissists: "Many clinical psychologists are agreeing on the number seven. The most dangerous kind is the 'malignant narcissist'. This one is a predator, very intentional in hunting their victims and causing harm. They feed on people's suffering. They don't feel remorse. For all the other six types, they don't intentionally seek to do harm. All that they crave is to nurture their 'false' sense of self and don't care if this means hurting others within the process."
Noticing how many people are confused, and only familiar with the classic overt and arrogant narcissist whose origin is rooted in Narcissus, the Greek Mythology persona known for his beauty and self-admiration which killed him, I thought of giving a try to explore the different types in more details.
Narcissists different types
It is important to note all narcissists make use of the same abuse and manipulation techniques, more or less. The difference from one type to another is the explicit or covert/subtle attribute of the tactic depending of their level of intellectual & emotional intelligence in general, as well as the development process of their false self. Some of those techniques are; gaslighting, invalidation, projection, mirroring—the ability of copying and then simulating empathy for instance among other lovable virtues through first carefully observing them in the kind-hearted folks, constantly violating your emotional boundaries because they don't have any, etc…
Here is a small example to explain the difference between 'gaslighting' and 'invalidation':
Let's suppose you are sharing with me (the narcissist) that you are hurt:
Gaslighting: No, you don't feel hurt! You don't even have the right to feel hurt.
Invalidation: You feel hurt? Once again you feel hurt when I talk about your mother… I don't know how to talk to you without you saying you are hurt!
In the latter situation, I am not doubting your feelings. Instead, I am criticizing them.
Please be aware that the traits I am going to share in relation to the classic narcissist are the basis. They are shared by all the seven types. What is making the overt one easy to be spot is his arrogance and taking responsibility for who s/he is. This is why this type is, to me, the least dangerous one of all.
The Classic Overt Grandiose Narcissist: They think they are great. They lack humility. They are full of themselves. They are the favorite topic of their conversations. They are self-absorbed, selfish, and arrogant. They have low levels of empathy. They feel entitled and superior to everybody else. They want constant attention and admiration. They don't have a big problem taking advantage of others. They are interested in what they want, and usually, that's just about it.
A simplistic way to explain the 'entitlement' could be done through the following example:
You are a contestant in a singing talent show and did such an incredibly outstanding performance being so passionate and vulnerable in your delivery; which moved the audience and resulted in a standing ovation. Ironically, your family members didn't get that excited and cheer you up enthusiastically. Why? Because you— perceived as merely their own 'extension'— must be granted all the favors. It doesn't make much sense to be encouraged for what you 'deserve'… Your parents would talk about your achievements with pride to others though; only because it is making them look good.
The malignant Narcissist: They believe they are gods. They are completely disconnected from their conscience. They do not feel guilt, remorse, and empathy. They do not feel bad for the horrible things they do. They have a very sadistic side. They take pleasure in the suffering of others. They view taking advantage, using and screwing other people over for their benefit as a very normal, natural, and necessary part of life. They are extremely cruel and dangerous.
The Covert/Vulnerable Narcissist: They tend to always portray themselves as a victim. They also believe they are superior to others, but underrecognized for this specialness. They feel slighted by life. They are usually very covert-aggressive and tend to devalue other people. Many times, they come across as constantly depressed. They feel very taken advantage of, so undervalued for how wonderful they truly are.
Their grandiose delusions are substantiated by those good deeds and this amazing ability they think they have to empathize and understand what is going on to make the world a better place.
The Communal Narcissist: They portray themselves as abnormally understanding and empathetic. They behave as if they have some nurturing superhuman powers. They would advertise loudly how much they give to charity and how little they spend on themselves. They use the fact that they are doing good deeds to validate the belief that they are better than the rest of humanity. They use them as a means of gaining narcissistic supply. Their grandiose delusions are substantiated by those good deeds and this amazing ability they think they have to empathize and understand what is going on to make the world a better place. None of what they do will be in private. The motivation for helping others is never genuine; rather always self-serving. They are very popular outside the household for this illusional image. Many of them are NGO leaders or cults leaders. When being at home though, they are cruel and abusive, especially to their spouse.
The Inverted/Codependent/Mirror Narcissist: They depend exclusively on a narcissistic supply from their narcissist to feel superior. They crave to be in a relationship with a narcissist regardless of any abuse inflicted on them. This person feels empty, unworthy, unhappy unless they are in a relationship with a narcissist. They are selfless, graveling, and even sacrificial when it comes to the narcissist in their life. They are terrified of losing them. They nearly behave as if they were their slave, putting up with horrific abuse. It is very disturbing to witness this dynamic of relationships.
The Somatic Narcissist: They are mainly obsessed with their body. They are consumed with their looks. They are, in general, the health nuts; extremely strict and measuring everything they are eating, always looking at the mirror to witness their body's transformation. They are constantly having cosmetic surgeries. They get their narcissistic supply from the compliments they get on their looks. They are those social media slaves, continually posing with their shirts off or with the bikini on.
The Cerebral Narcissist: They think they are an intellectual genius. They get their narcissistic supply from their superior intellectual abilities whether real or perceived. They will be the ones throwing around words and language that 'prove' they are smarter than other people. They will make sure everyone knows which college they graduated from and all the accolades that they achieved. They show their superiority by trying to be the smartest, the most intellectual person in the room. They would not bear with anyone perceiving them as anything short of brilliant. They downplay others' intellectual abilities as beneath them.