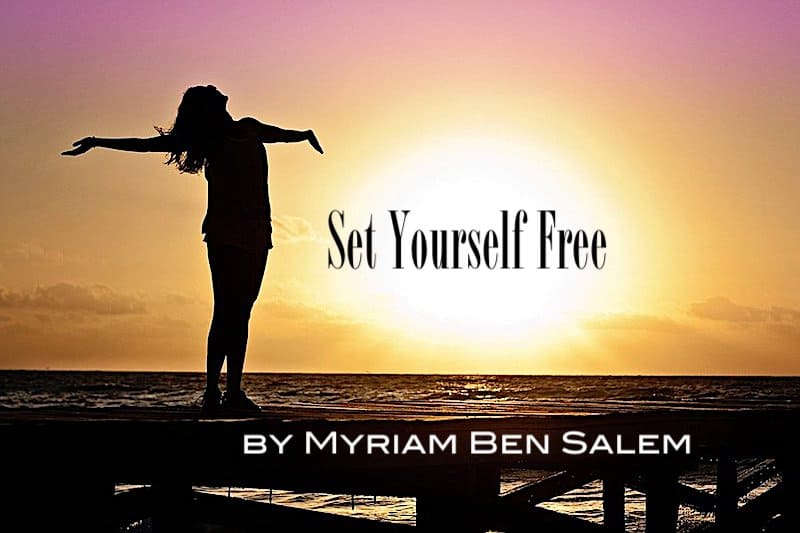 I need to admit I never really paid attention to our romantic vocabulary and love manifestations so frequently and very similarly described in fairy tales, love books, poetry, songs, the big screen, television series, radio, and recently YouTube, Facebook, Instagram, etc; even in our daily life discussions until a few months ago.
And, since I am a huge believer in "genuine" love (Self, People, and the Universe) and in its limitless power to drive gigantic global changes, I thought of reviewing some "love" expressions I find a bit limiting and aligned with our desperate wish for receiving the attention & care we're so unable to provide ourselves with in the first place.
Let's be very clear first! It's completely legitimate and human to crave for sharing love; otherwise, we would just be robots.
But, here's the point: there's a huge difference between "love" and "attachment". The pre-requisite for true love is "Self-love".
I know you're thinking this is so Cliché my goodness 😑 I already love myself; what the hell are you talking about?! Yes, I hear you… Yes, I'm aware of how unpleasant this could be to reflect about self-love. This is such a delicate topic I agree and sympathize!
But, you know what? You're definitely not alone… We're all struggling and have always tried to elevate our self-esteem. We've all been raised and conditioned not to love ourselves. We've all built our shields against our "never enough" invasive culture. Self-love is hard work and is, to me, one of the most beautiful outcomes of a serious self-development journey!
So, here are some expressions to help you spot whether you're rather attached to your partner and need to start thinking about improving your relationship with yourself:
1. "Falling" in love and s/he is completing me!
Yes, this is probably our sweetest and dearest expression we use to describe our euphoria when meeting this person making us feel so good, joyful and different; as if we were preparing our whole life for this moment of full presence and deep connection; as if the Universe has conspired to make us experience wholeness & fulfilment.
This sounds beautiful, doesn't it? I used to feel the same way and fantasize about such an amazing concept as well :) But, let's be very honest here: don't you think it's our job to make ourselves whole before even thinking about engaging in a relationship? Don't you think, deep inside you, we are definitely not meant to be a 50% desperately looking for another 50% to complete us? Don't you feel like this is exactly what our lack of self-love and our inability to feel our intrinsic worth is making us believe?
I do and love to think we are rather growing, challenging ourselves on a daily basis and becoming better human beings with an emotionally self-sufficient, balanced and loving partner!
2. I am losing my mind and don't even know why I love her/him!
Well, again this might seem like very romantic and flattering! We may say it to our partner even when we don't feel it just to make them feel good about themselves. Yeah, you got it; we legitimize lying in the name of love noble intentions :)
I'd argue this could be a healthy sign. I like to believe it should absolutely be pleasant and sweet to truly & genuinely love a person. But, in order for it to be "love" not "attachment", we need to know exactly why we want this particular person to be a life partner!
3. S/he is the only bright moment of my day!
As much lovely as this expression might sound, it is also a red flag and telling a lot about how much our subconscious program is f*cked up. Obviously, when we're constantly living (or shall I say surviving) in phase-shift with our deep wishes, then it makes sense to find our time spent with our partner the best part of our day!
But here is the deal: our partner is not the cure. Our partner is definitely not supposed to fix us. Our partner is not meant to entertain us and make us forget, or at least numb, all the crap we're experiencing. It's our job to make the best of our day!
We need to value & appreciate our alone-time as much as our time with our partner, and this is only possible when we become self-aware, start reviewing our distorted lens about ourselves and the world, challenging the status quo and gradually becoming free spirits, destroying our shame shields and beginning to love ourselves…
4. I'm so scared of losing him/her
Well, I like to believe "love" and "fear" are the worst enemies and unable to coexist in the same place. Thus, my humble opinion about such a statement is that this is saying more about our insecurities than our love for the partner (which is obviously attachment in this case as well).
Plus, when a person is willing to quit the table and that we're trying to keep her, we are more likely to get hurt, disappointed and even betrayed; simply because of the partner's frustration created from feeling kept "prisoner". We are definitely not doing ourselves a favor!
5. I'm so jealous!
Yeah I know, we probably think this is one of the most evident proofs of love! We even tend to proudly speak about it privately and publicly. I understand… This is what we were told. This is one of the illusions formed in our subconscious program (created by somebody else).
I like to think that in the quality of an emotionally healthy, self-resilient and mature person, we would rather be happy and proud of seeing our partner under the lights, appreciated and desired by other people while they have chosen to be with us and "volunteer" their heart, soul, mind, time and energy in the relationship.
At the end of the day, that's what we are: volunteers in love! 💙