In am serialising and augmenting my 2016 book Punk Rock People Management, a book which looks at disruptive thinking on human relations,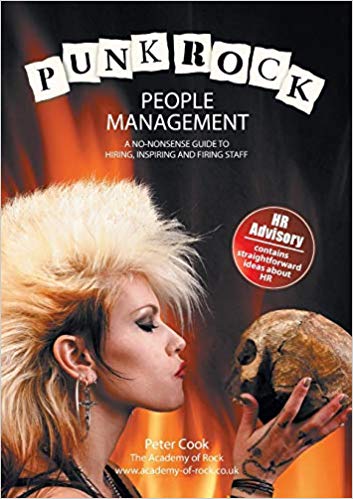 humanistic business management, and humanity, for the ADHD society, where people want fast answers to complex problems.  Punk Rock Business seminars are available on a worldwide basis based on HR strategy and everyday practice, contrasting the good, bad and ugly of HR.  A limited-edition of the original Punk Rock HR book is available direct from author's garage … In this first article, we look at some punchy advice on recruitment and selection of people.
The classical HR approach to selection is to hire people for knowledge and skills, and then sack them for their attitude.  It's faulty in many circumstances.  Punk Rock HR simply reverses this.  Hire people for their attitude and top up their knowledge and skills as needed like great companies such as First Direct do.  First Direct understand that they get results in banking through people and model their HR strategy and tactics down to the last detail.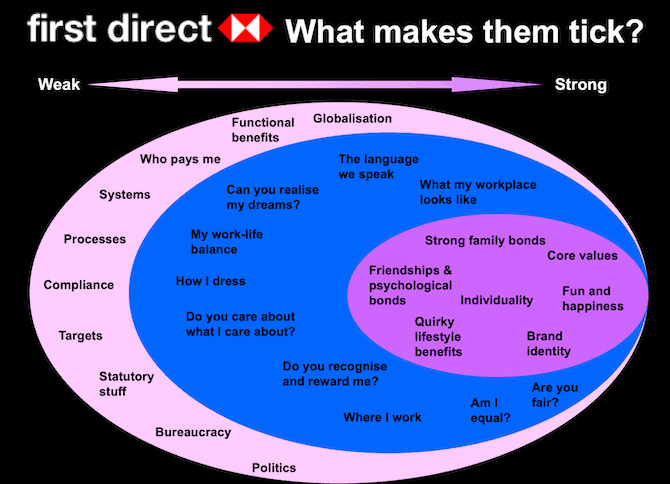 What other sacred HR myths can we challenge in the hiring game?
Psychometric testing in selection is for dummies. I am not a psycho killer by any means. Finding out about your preferences, strengths, and weaknesses is always a good thing.  It's just that too much faith is placed in 'men and women in white coats' when there really is little evidence of the benefit of psychometric tests as a selection tool.  Consider the facts.
Most psychometric tests only improve the validity of a selection decision by a few percent but cost a lot of time and money.
Somewhat annoyingly for the 'psychos', tests you can do on social media such as Facebook and in lifestyle mags are often 80% accurate compared with the real deal, plus they're free.  Think about someone who got the sack due to poor performance.  Did the psychometric test tell their boss this? Of course not, because they hired them!  Save yourself time, money and angst by trusting your judgement as much as a spreadsheet or test.  Use 'The Star Trek' method: Make your decision using intuition (Captain Kirk) and cross-check with logic and analysis (Mr. Spock) when a selection decision really matters.
In my case, I was saved from relying solely on qualifications by travelling the world at an early age, working as an international troubleshooter and playing in rock bands.
So, what about qualifications? I have spent a fair bit of my life studying whilst working for the simply fantastic company that was The Wellcome Foundation – A science degree, an MBA, qualifications in HR, psychology and so on, so you would think I'd be all for education?  Well, in a way I am.  It would certainly be dumb to have a chip on your shoulder that says intelligent people are dangerous.  However, I observe with some disappointment that, in some cases, business qualifications disable basic instincts.  In other words, the more you know, the less likely you may be inclined to trust your emotions.  This is a mistake.  In my case, I was saved from relying solely on qualifications by travelling the world at an early age, working as an international troubleshooter and playing in rock bands.  So, we must supplement formal education with the kind of learning that teaches you attitude and wisdom.  This comes from experience and life rather than a training course or a degree programme.
Punk Rock People Management offers us three chords on selection:
Trust intuition as much as a logician when hiring people.
Question the sole use of psychometric tests as a selection tool to decide whether, in the words of The Clash, people should stay or go.
Balance formal education with learning from the University of Hard Knocks.
I am presently engaged in writing the sequel, entitled "The Great HR Swindle".  You might like to join me in writing the text for these in a global crowdsourced collaboration for reforming the HR paradigm for good …