T

oday BIZCATALYST 360° (BC360°) and

ManageMagazine

 (MM) announced a strategic partnership that will allow both organizations to strengthen their ability to highlight the very best thought leadership available  – sourced from around the globe. Authoritative, actionable content will be jointly syndicated between these noteworthy publications, providing enhanced worldwide distribution along with enhanced visibility for their respective Featured Contributors.
BC360° Publisher & Editor-in-Chief Dennis J. Pitocco notes;
"This unique partnership brings together two "like-minded" organizations, each with a fundamental ethos founded upon the premise of enhanced empowerment via delivery of authentic insight. Our collective stable of talented writers have the ability to translate real-world experience into actionable advice and guidance for the benefit of our massive combined audience. We are proud to be associated with such a prestigious publication and look forward to a prosperous future together."
ManageMagazine CEO, DR. Vibeke Vad Baunsgaard notes:
At "ManageMagazine we're delighted to announce our co-creative partnership with the esteemed and highly respected BIZCATALYST 360°. This is a strong opportunity for reaching our joint purpose of making a real-life positive impact for people, organizations, and society. Sharing a focus on delivering high-quality actionable knowledge, this partnership is a powerful opportunity for significantly expanding our global presence. We're looking forward to continuously develop and explore this collaborative advantage with BIZCATALYST 360°. It's a rewarding experience working with Dennis and his team and this relationship is first and foremost to benefit our mutual community and readership".
About MANAGE MAGAZINE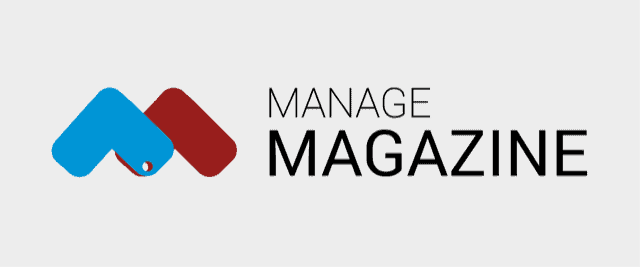 Manage with Passion, Wisdom & Creativity
ManageMagazine

empowers you – leaders and managers – by publishing actionable knowledge, advice, and education every week of the year. By bringing knowledge straight from researchers and experts to you, –we are here to help you lead and manage with passion, wisdom, and creativity. Together, we can connect research, expertise, and practice and create a future of healthy and innovative organizations – places where all go to work, and home again, feeling good, inspired and excited about tomorrow. Great leadership and management is good business. In short, healthy organizations with inspired and happy people are also prosperous and innovative organizations.
About BIZCATALYST 360°
WE ARE AN AWARD-WINNING, global media digest – delivered as a "one-stop digital resource" for busy professionals seeking cutting-edge insights, intelligence, and information across all major business sectors – and beyond. In our digital age, we're drowning in information. We believe that success in the future is about managing and mastering this colossal universe of information today and every day. Our hallmark from day one remains fresh, actionable, original and syndicated content daily – all presented in a polished, user-friendly format. We focus on "storytelling" at its best – crafted to break through the "social media content overload" surrounding us all. Our Editorial Team scans dozens of knowledge bases around the globe daily while curating original "thought leadership" provided by our Expert Panel of over 400 worldwide Contributors spanning six continents – all in our quest to provide our global audience with selection matching our three-pronged criteria; SIGNIFICANT, TIMELESS and ACTIONABLE. The end result is a one-stop "evergreen" dossier – poised for your optimal speed of enlightenment.