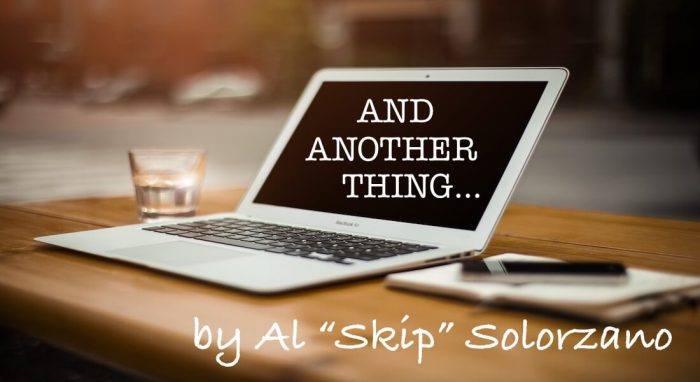 I fear in the not too distant future, we'll all be seating around the kitchen table reminiscing about those good old days of service. After a week of facilitating quality service sessions, I decided to take a break and drive to Las Vegas to hear one of my favorite bands Tower of Power. The band didn't disappoint nor did the impressive facilities of the South Point Casino, however the lack of or obvious need to improve service, well that's my inspiration for writing.
I admit my background contributes to a higher sensitivity to gauge service levels, but that's just the way it is for me.  In a highly competitive market such as entertainment, repeat business is the core to success or failure. According to research brand loyalty represents 20 percent of customer spending; so that's why striving to provide the highest levels of service is paramount for attaining repeat business. Once you have them in the door; you're halfway home towards reaching the ultimate objective – loyalty.
Now as I share my experience of poor or unacceptable interactions I will add my recommendations for service enhancement. In the past it has been suggested that I should do so, otherwise I too would be falling under the auspices of today's poor employee training led with the word "just" as in:"just treat people like you wish to be treated; just do your best; just use common sense"; all symptoms to what I refer to as the ASSUME Virus.
The following are my four incidents and suggestions to improve service:
Example 1 – The Box Office: The first of the multiple interactions in need of improvement occurred at the box office. As I went to pick-up my prepaid tickets; I provided the representative my confirmation number and name. As she looked through the "Will Call" envelopes she turned around to said, "is your first name Skip?" Despite the correct confirmation number and last name, my nickname of Skip (which of course is not my given birth name) initiated a scolding that my nickname is different from my ID and in the future, use the same name, handed over the tickets and what I considered blasphemous: No Thank You!
WHY NOT TRY… Treat customers as your guests and rather than "rolling the dice" (it was casino) in how your employee might interpret the word "guest" have a list of acceptable commentaries, such as: "where are you visiting us from, is this your first time here, enjoy the show" and always end with the words Thank You.
Example 2 – The Membership Desk: Prior to visiting the casino, online I completed the application to join their membership club. As I approached the window the associate asked for my ID and without hesitation worked the keyboard; I interjected I had already completed the process online. The response received, it didn't come up, so this would only take a few moments (So my effort to be efficient was a waste of time?). What was disappointing; when I inquired of the club benefits and if any incentive offered for joining, the representative suggested I either read the information listed on the material and no, no incentives were offered for joining. Again NO Thank you; I did hear the words (without eye contact) "Good Luck" (was it meant as well wishes or a warning?).
WHY NOT TRY… I realize the rep doesn't manage the membership program however state a couple of the highlights, then direct the customer where to obtain additional information, smile and thank them for joining and offer to be of assistance. Since the casino tracks individual gambling and spending via this process; no less than premiere service should be expected at this desk – and the level of expected service must be standardized. I'm aware many of these types of positions might be redundant however don't fall under hypnosis; twice during the last three years, a clerk has asked for my ID when I was paying with cash. In all customer transactions – Maintain Eye Contact; Express Good Energy; and use the magic words Thank You!
Example 3 – Hotel Registration: The following morning I decided to pay my hotel bill with my debit card rather than the credit card on file. So as I approached the hotel registration desk to "check out" after sharing mutual pleasantries with the agent I indicated my preferences to settle my billing. Almost immediately a sense of concern was noticeable on the individual's face. The response initiated was "so you don't wish to use the card on file?" After a considerable period for this type of transaction to process; no eye-contact; a receipt was presented; then I was asked was there anything else I needed. Again (I'm not kidding) No Thank You! 
WHY NOT TRY… Always be prepared if a customer wishes to pay with an alternate means of payment. Smile, maintain eye contact, ask if there stay was comfortable and of course, THANK them. In a place like Las Vegas with such alternatives for people to spend their money, appreciate that they spent it with you!
Example 4 – The Guest Survey: Now, I commonly review my customer experiences on Yelp, Facebook and in this case, I responded to the guest survey. I did receive responses including one that posted an unidentified employee photo; each communicated an appropriate response than the Boom – each identified the signer as "Hotel Operations."
WHY NOT TRY… Some companies allow employees to correspond externally via alias names if so, use that internal alias, but never respond personally to a customer inquiry with a department name. Feedback should be considered invaluable; be flattered that a customer takes time to comment. It may lead to improvement, validation and the opportunity to maintain or regain patronage.
As a gesture to return, one of the three responses generated offered a 10% discount for a future hotel stay – be consistent; when offering customers an incentive. Prior to visiting a restaurant or entertainment venue, if posted, I read customer reviews for hints, warnings or service opinions. Word of mouth is a major source of marketing and recommendation to persuade customers to consider patronizing your business. As the saying goes you have only "one chance to make a first impression" however responses to reviews, surveys or feedback might offer businesses that "second chance" to gain or regain a customer.
Although my article speaks to a specific experience; today the levels of quality service are inconsistent and managed sporadically and in need of standardization. Maintaining consistency and quality are attainable and less expensive than losing a guest, customer or member. Yes, I did add the word member as service should be incorporated into every field of interaction. This idea pertains to not only customers but organizations, associations, coalitions, any entity in which individuals are dependent to be of support. Quality standard training instruction cannot be assumed, learned via podcast or an app. Investment in customer service should be a basic expense of your business operations.
Thanks for reading…
Skip