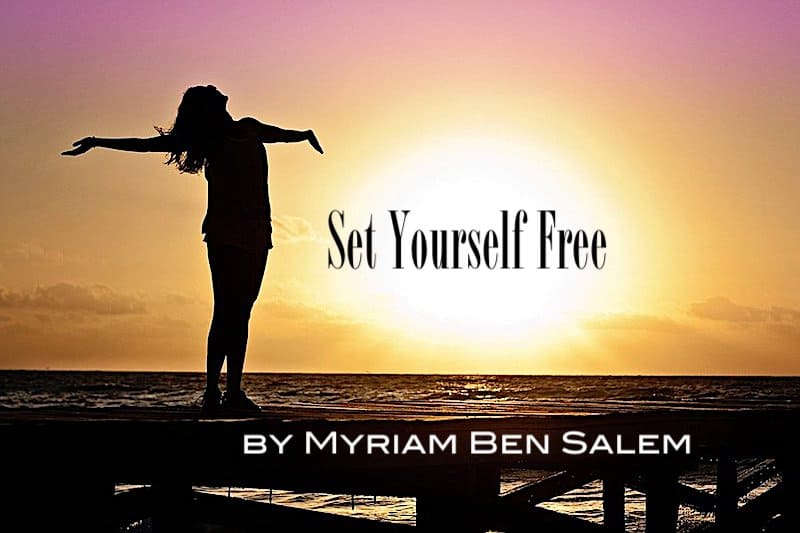 If there is something uncomfortable to communicate, we must be tasteful in our delivery. We must not dignify them with violence or toxic humor. We leave that to trolls. Instead, we simply bypass their ignorance with silence… let them live with their own hatred instead of indulging their need for conflict.

~Aaron Towle
Those lines said by a fellow writer and good friend of mine are, without any doubt, some rare gems of wisdom. If I may add my 2%, I would say servant leaders wouldn't require the affirmative form "must". It is one of the words they erased from their dictionary. How come?
Simply put, it became their natural way of showing up in life. They paid the price to be irresistible beings to whom we can look up. They were bold and stayed with the pain of transforming long enough — given most individuals on the planet have been conditioned to some extent even when it comes to the healthiest family systems.
Who are those servant leaders?
People who reconnected with their gifted virtues and developed the level of their four seeds of intelligence during the transformation adventure. Should you be interested, I shared a non-exhaustive list of their lovable virtues in this piece: What Does Make Us Attracted To Some People Without Controlling It?
Interestingly, the seeds of intelligence exist in every one of you, given you all have a servant leader numbed under the layers of the life-time of conditioning and waiting for you to clean the dust:
Intellectual intelligence (IQ): We develop this first form through being humble enough to unlearn & learn again. This part also depends on how much others are willing to use our minds creatively.
Physical Intelligence (PQ): This includes being paid fairly for our contributions so that we could live decently and continue giving back to the world.
Emotional Intelligence (EQ): This one determines our ability to build trust and healthy relationships depending on the other party as well.
Spiritual Intelligence (SQ): This one is fueled by our Center, which is giving us our direction in any endeavor. This form is the only one that does *not* depend on others and is the foundation of servant leadership.
The manifestations of those forms of intelligence are respectively: Vision, Discipline, Passion, and Principled legacy. Let's take an example if you don't mind:
Adolf Hitler had a vision: World peace will be realizable only when one power, the racially best one, has attained complete and uncontested supremacy. He was not only disciplined but also successful in building a disciplined army blindly believing in him as well as his vision. He was extremely passionate about his evil plan. Can we call him a leader? Absolutely not. Why not? What was missing? The most crucial component of the equation: the 'Principles' Center, the conscience.
He was an ego-driven individual who, instead of uplifting the world, could only create chaos!
More to the point, servant leaders are the ones who worked on re-writing their invasive subconscious program so that they could move back to their original Center. Developing the seeds of intelligence — most importantly, the SQ — and maintaining them happen naturally in parallel with the transformation process.
This investment gives birth to what we call interdependent individuals. If you feel interested in understanding the difference between interdependency and wholeness, this article might be a good fit for you: Can You Reach Wholeness Without Others?
The healthy communication art
Servant leaders are emotionally mature people.
Maturity is the balance between compassion and bravery. If I have real maturity, I can listen. I can empathically understand, but I can also courageously confront.

~Stephen Covey
Thus, servant leaders would ignore reactivity and displays of hatred. I believe their drive would depend on the person, though. While it is compassion and a will to inspire when dealing with kind souls, the main reason to make use of one's emotional maturity with character-disturbed individuals and tormented souls is to disable them.
Curiously, I feel there is a common confusion between diplomacy and emotional intelligence. While diplomacy might imply wearing a mask to fit in or manipulate, emotional intelligence allows us to speak bomb truths without offending anyone, given we are principle-centered.
Servant leaders belong to the latter group, as you might have guessed. They educate and elevate global awareness. For those of you who are interested in learning about developing the EI, I explored the topic here: How to Develop The Emotional Intelligence Skill?
Takeaways
When being loyal to the principles, servant leaders fight the lack of them without demeaning people. They only talk about the manifestations of the distortion. They are not violent in their delivery because they are unapologetic truth-tellers and principle-centered at the same time.
A low level of emotional intelligence needs masks to manipulate, deceive, control, gain power, nurture the sick ego, etc. When the masks are dropped, we see the true colors, which have nothing to do with principles or being an activist for any noble cause. It's all about protecting the fragile ego.
If you pay attention, you will notice many manipulators who pretend empathy are fans of the word "mercy". I am aware it is used on auto-pilot by kind souls. I believe it has been vehiculated to the global subconscious program hundreds — if not thousands of years — ago by narcissists in a desperate trial to nurture their grandiosity pattern, while faking goodness:
We're not equal. I'm better than the rest of humanity. I have all the power to destroy you. But I choose to spare you because I want you to believe I'm a good person.