(

serendipity

)

; noun

. the faculty of making fortunate discoveries by accident
EB: What inspired you to start BIZCATALYST 360°?
I spent many years traveling the world within the retail banking/mergers & acquisitions arena. The need routinely existed to scour the web for topical information on topics gleaned from across the business spectrum. With time always a challenge, I was consistently frustrated by first; the need to literally visit dozens upon dozens of websites in search of relevant information, but equally; the consistent lack of fresh, current, actionable content.
Hence, the vision for BC360° was born, that is, "a one-stop digital resource for busy professionals seeking fresh, leading-edge insights, intelligence, and information across all major business sectors and beyond …."   Our Site name was intended to signify our quest to be the "catalyst" for inspiration and change and the catalyst for our extraordinary Contributors to deliver the very best insights, intelligence, and inspiration.
EB: The growth and expansion of BIZCATALYST 360° have created both an international readership and a panel of contributors from around the world. What do you think has contributed to your extraordinary success?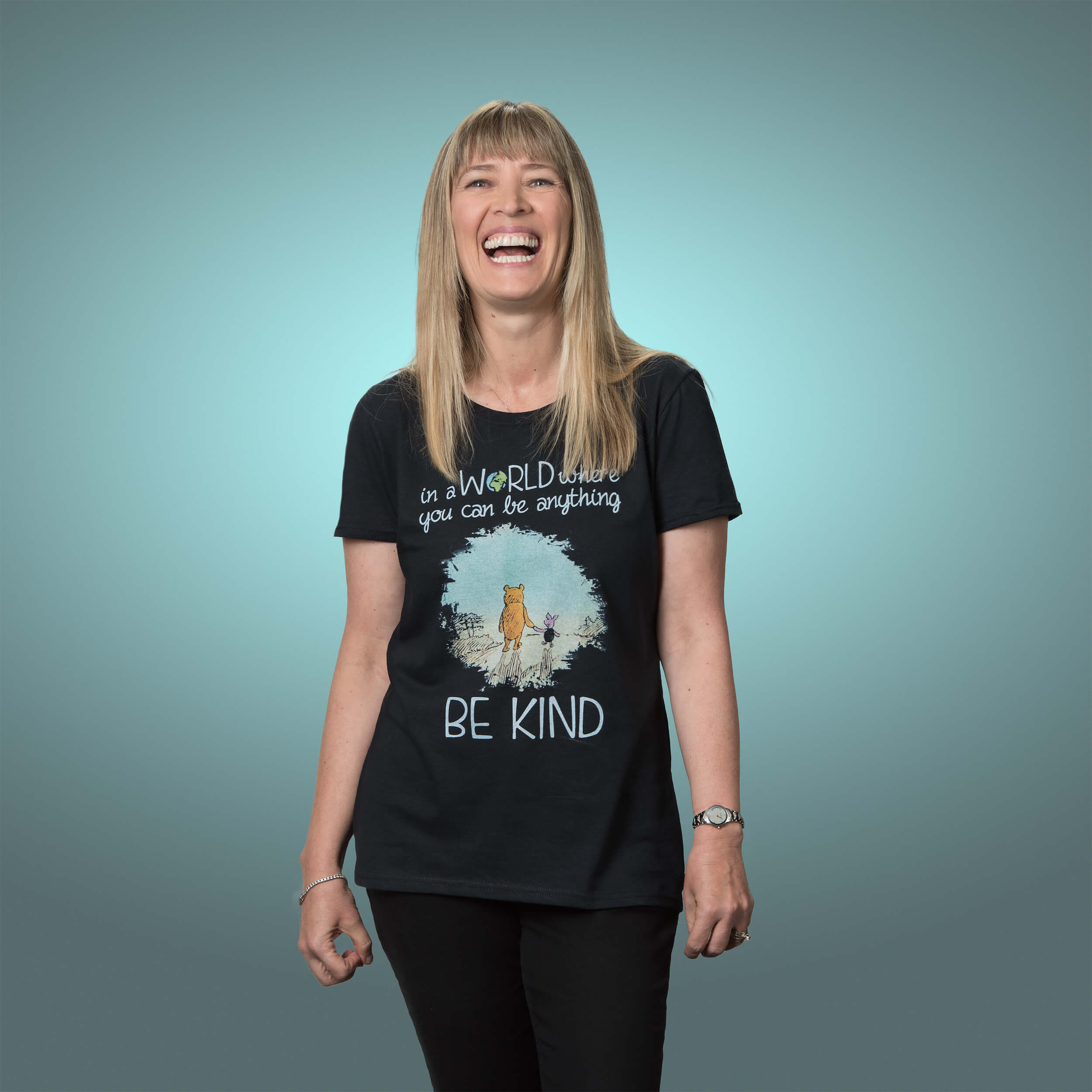 DP: Great question Eileen. A friend of mine said not long ago that the fundamental success of BC360° was as a result of a platform developed from a "user" perspective, not that of a technical, web development team. Which means we built what we would want to experience, not what some "tech wizard" told us it had to look like. Beyond that, our actual "award-winning" achievement came about entirely as a result of the amazing, selfless patience, understanding, and dedication of my beautiful wife – and Chief Inspiration Officer (Ali) – and the remarkable BC360° Team. My role has been akin to a very fortunate "orchestra conductor," surrounded by an amazing group of passionate, talented musicians.
EB: Your goals for this magazine are unique. Please share with me how your vision and goals are modeled into the various aspects of what is available for readers.
DP: BC360° has from day one never been about volume, size or profits. Call it the Amazon approach to business models, but our presumption has been "if we build it (right), they will come…" Our focus has been squarely on our bringing an optimum level of visibility to our Columnists & Featured Contributors and consequently an enhanced experience for our audience. Our objective has been to create a user-friendly destination, where people not only come, but capture value, and are better off for having visited us.
We believed then as we do now that if you gather an extraordinary group of talented writers from the around the world, allow them to freely spread their wings by writing about whatever inspires them, and then deliver their literary masterpieces in a consistently professional and eye-appealing manner, they (our audience) will come. We did. And they did.
Along the way, the mere act of truly listening to feedback from our remarkable audience and valued Contributors has allowed us to continually evolve and expand what we deliver and how we deliver it! We also began to recognize and appreciate the incredible "power of the pulpit" when it comes to touching people's lives around the globe. Which inspired us to dedicate a significant portion of our featured content (and profits) to worthy causes that through their actions genuinely embrace the true spirit of "giving back."
EB: Bridging the interpersonal and business, what have you found to be the impact of this combination for you, your magazine and all those who are involved or connect with BIZCATALYST 360° ?
DP: I and we never imagined how we would learn from not only "curating" over 17,000 Articles over the past six years since launch, but from building priceless relationships (and friendships) with over 450 writers across 6 continents. It's been an amazing journey in so many respects. We don't look upon BC360° as simply a business venture, but rather as a labor of love.
EB: If you could change one thing in the world today, what would that be and why?
DP: If only we could reverse the level of cynicism and lack of authenticity enveloping us all within professional and personal circles. The days of trust, meaningful handshake agreements and pure "good-faith" dealings seem to have left the arena with Elvis. It's time to intentionally unplug, make eye contact and invest more time in giving back and paying it forward.
EB: We could look at BIZCATALYST 360° as your legacy. What do you hope this legacy will be in years to come and its influence in society?
DP: Bringing some semblance of truth to Margaret Meade's famous quote:
Never doubt that a small group of thoughtful, committed citizens can change the world, Indeed, it's the only thing that ever has.
EB: How would you like to influence leadership through your website?
DP: By sharing the very best wisdom of experience extracted from our vast array of writers. And I don't mean experience gleaned from books, webinars and search engines. I mean authentic wisdom captured over the years from real "in the trenches" experience, such as that presented here:
EB: If you could share some of your most pertinent life lessons you have learned in building your website, what would you tell us?
DP: We often think that there is just one way to look at things – the way we always have. In fact, there is an infinite number of ways to look at most everything. It's okay to disagree with the thoughts or opinions expressed by other people, but without presuming the right to deny any sense they might make. An "open mind" allows for a multitude of perspectives from which to choose in any given moment. That suppleness of mind allows for true choice and opens us all to a whole new realm of possibility. A remarkable end result, indeed.
EB: What do you believe is a good work/life balance for one to be successful, feel on purpose and empowered to reach their highest potential?
DP: It depends on what's important to you. Get your priorities straight. This list will differ for everyone, so make sure it truly reflects your priorities, not someone else's. Next, draw firm boundaries so you can devote quality time to these high-priority people and activities. Identify their order of importance in your life and make it real by making it happen today, tomorrow and every day thereafter. It's not easy to commit to a wholesale change overnight (like crash diets that are doomed to fizzle and fail).
If you're trying to change a certain script in your life, start small and experience some success. Build from there, and defend your priorities each step of the way. And don't be afraid to say NO to anything compromising what matters most to you.
After reading so many stories about the importance of a healthy work/life balance, but few stories of people taking steps in the right direction to achieve it, we at BC360° decided to take a big step later this year not only for the good of our Team but with the objective of inspiring others to follow our lead. Read more about it here:
EB: Please share some words of wisdom that could ignite a spark within for personal and professional development.
DP:
Over the years, I and we have been blessed by opportunities to learn from some of the best and brightest minds out there. Wisdom gained by wisdom unselfishly shared. I welcome the opportunity to pass the best of it along here;
Don't take the easy road – it's a path littered with those who wished they had made other choices. You get only what you settle for. See the spaces, not the trees. As Steve Jobs famously said; "do one thing every day that scares you…" Learn from failure and always celebrate success.

Find mentors you respect and take their advice. Don't get caught up in analysis paralysis. Take action, risks, make decisions and get things done. Operate with a "natural sense of urgency." Do it now.

Find someone to love, enjoy the good times, share the bad times and above all never judge. Be silly. Be fun. Be different. Be crazy. Be you, because life is too short to be anything but happy. You are never too old and it is never too late.

Be kind, humble and genuine. Authenticity really matters. Give back without reservation and always be mindful of opportunities to "pay it forward…"

Do what's right (even when no one is watching) and do what's needed, at the time it is needed and you will never want. Be clear and entirely transparent.

Be generous and expert, trustworthy and clear, open-minded and adaptable, persistent and present. Be humble, ethical, and moral – if you cannot, consider politics. Listen with abandon.
Allow me to leave you with one of my favorite quotes – a priceless combination of words that we do our very best to live by;
Do all the good you can. By all the means you can. In all the ways you can. In all the places you can. At all the times you can. To all the people you can. As long as ever you can.

–John Wesley