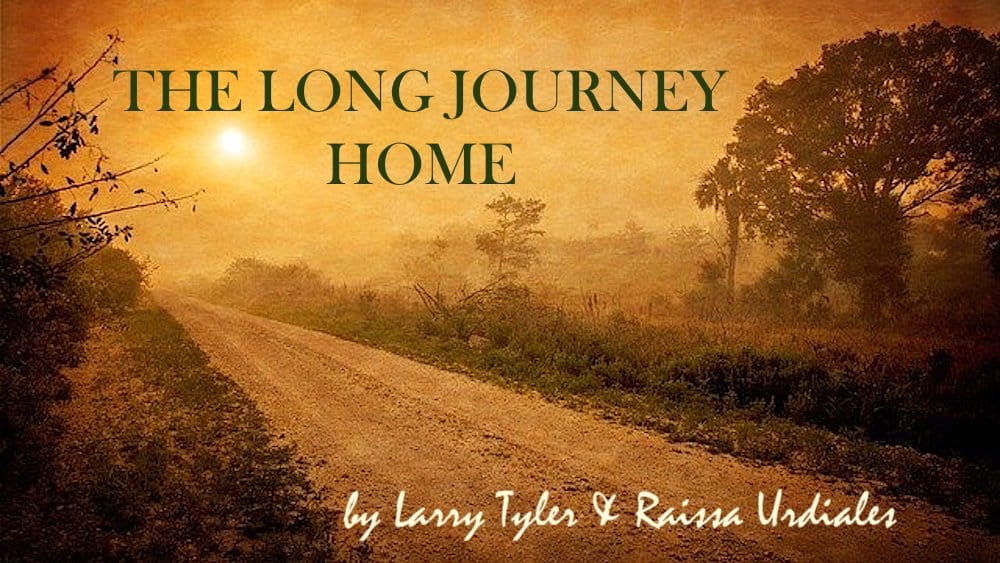 Continued from The Reckoning, Awakening, and Redemption
Paths cross when the time is ready
Apathy towards others will allow movement forward
Crosses to bear can be shared
Kinship is the bloodline of life's most profound connections
Aching hearts can mend and continue to move forward
Great pain cannot be hidden
Eternal life comes from the sharing of memories and telling of stories.
Chapter 1
Pauline and Raissa contemplated the clues they had found along the pathway to the top when Raissa remembered something had arrived from her mother the morning they were leaving. They had been in such a rush, and so many things needed tending before their trip that she had stuffed it in her bag, never giving it a second thought.
Her mother frequently sent her miscellaneous items. They were always just an item like a newspaper clipping, an article of interest, or a book of an artist that reminded her of Raissa's work, never a note attached, just the item. Over the years, she had grown so accustomed to them that she didn't think twice when the package arrived. Could it be this clue was directing her to the package she had stuffed away for later?
Raissa quickly opened her bag and pulled out the unopened package. She ripped it open, and inside was what they searched for, but why would Raissa's mother have the Last Manuscript? She opened the cover with Pauline huddled next to her, each reading her mother's words.
Dearest Raissa and Pauline,
The contents of this unedited version of the manuscript tell the complete story of both of your life's path. Theodore asked that I review it before its release. Because it is not solely my story to tell, I will let the two of you decide which version will be selected to publish. I will be waiting for the many questions you both will have.
All my love,
Mom
Raissa and Pauline looked at each other and saw something in each other's eyes that was undeniable. Tears pooled and traveled down their faces. There would be so many questions. They hugged as if for the first time. Raissa felt that the many secrets of her life were beginning to come into view for the first time.
Chapter 2
The weeks and months had passed at hyper speed and after three days on the water and a grueling ride on Harleys from Key West back to Saint Simon, we were all finally back at The Writers Café where the adventure started.  As the morning awakened us one by one, we found our way to the strong smell of fresh brewed coffee and omelets.  The contractor that Ricky hired had been hard at work and the smell of wood and paint was prevalent throughout the café and the living area upstairs.
The Writers Cafe was becoming more than a place for coffee, reading and writing.  It would now also have a bakery and art gallery for exhibitions featuring different artists.  There would be an area that featured books by local poets, writers, and storytellers.  Pauline had asked for a room upstairs for writing classes and art instructions.  The hope was to have weekly authors or artists to talk about their work.  She also had found out that Ricky could play the guitar and sing.  She had a small stage for him to perform on weekends.  She knew it was ambitious, but she desperately wanted to carry on her father's legacy.
It was agreed by all that Theodore's table and chairs would remain and that it would be the place where visiting authors would sign their books and that is where we all gathered for breakfast this morning.  It was comforting to feel the calm and familiarity of the café again. After all, they had been through the last few months feeling normal was a gift.
Raissa, Pauline, Ricky, and I sat once again together as owners, friends and perhaps family.  Ricky and Pauline sat side by side and Raissa and I smiled as their happiness was contagious.  Raissa and Pauline were driving over to Tampa to bring Dennis Pitocco publisher and award-winning editor, the lost manuscript and to agree with the signing of Pauline to a trilogy highlighting the news that Theodore's last manuscript was all about her and who her mother was.  This was a life-changing event for us all.
Ricky and I were going to meet with Bharat Mathur in Hilton Head Island to discuss options on financing and finding grants and scholarships for artists and writers to be a part of our new Writers Café.  It was a way to give back and enable writers and artists to get exposure and develop stable careers.  This would ensure the life and longevity of the café for generations to come.
It was a cool October morning and what better time to pull out the leather jackets, gas up the Harleys, and ride.  The road always clears your mind and heals the scars we gathered on our past journey.  As we always do, Ricky and I took the long road home.  Perhaps, I would hear some of the secrets Ricky had been carrying for the last few weeks.  I am quite sure a few will be about him and Pauline.