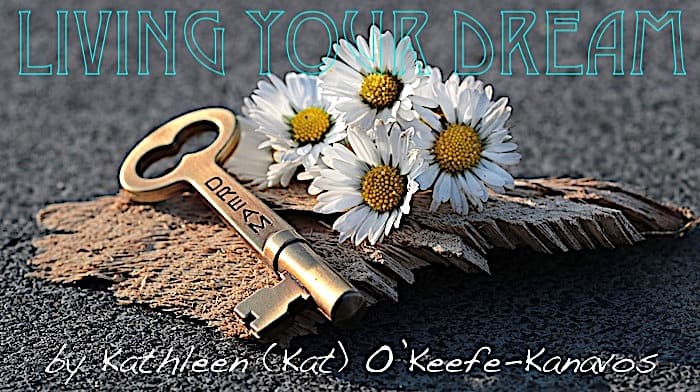 What does your perfect world look like to you? What steps are you taking to achieve that life? Nothing changes until you do.

~CEO/ Author/Speaker Frank Zaccari
Have you ever felt like your work-life negatively impacts your love-life or vice versa? How can you get the balance and success you need for love and money? Having love and money is a 'dream come true.' It is the ultimate sign of success. It says, "You are living The Dream. You are a winner!" But does balance really exist? Yes, there is a secret for that, and CEO/Author/Speaker Frank Zaccari is here to share that secret with you in this article based on my Dreaming Healing video interview with him. The link to this and other shows in which Frank was a Business Panelist is posted at the end of the article for your viewing pleasure.
The poignant true stories shared during this VIDEO podcast can help the audience learn how to avoid personal and professional landmines, depression and misery and overcome challenges facing entrepreneurs worldwide.
During the show, Frank talks about the power of words in both your personal and business world and says, "There are certain words that cannot be taken back in a relationship like 'I don't love you anymore. There is someone else. I want a divorce.' These Landmines affect everything in your world, including your business." 1  Frank explains this concept using examples from chapter three and chapter eleven of his book, Business & Personal Secrets for Avoiding Relationship Landmines, "When we say something might be more important than what we say. Your message will receive a better reception if the person you are talking with is calm and relaxed."
After working from home during the COVID epidemic, many employees switched hats out of necessity more than desire and became "entrepreneurs." They quickly learned that their shift from a worker to the boss was not without its challenges. These challenges left them scratching their heads and asking, "How do successful business people balance professional and personal success and avoid personal landmines? And how do the professionals make it all look so easy? How can I balance love and money?"
Frank is a very successful CEO and Sr. VP of seven midsize and Fortune 50 companies. His personal experiences made this interview riveting. Let's face it; everyone loves a good story. And Frank mixes business and professional stories that can change your life. They certainly changed his. And his magical tales are vital to an entrepreneur, business, employees, and managers.
I quickly realized Frank's wisdom is based on personal success, not on a new fail-proof hypothesis or in-depth book-learning based on feel-good ideas. Just as I was wondering how he learned this, Frank explained how he teaches aspiring entrepreneurs at Arizona State University, is a mentor with the Veterans Treatment Court, and a mentor and judge with the University of California Entrepreneurship Academy.
During these changing times finding inspiration for our business and personal life can help us gain deeper insight into the meaning of success. Frank Zaccari says, "Communication is so important. Learning the importance of words and what they REALLY mean can help employees and employers, and husbands and wives avoid the all-important Communication Landmine." Really? Actually, the word REALLY may be one of the landmine words with multiple meanings.
It begs the question, "When does the word REALLY! not really mean 'REALLY?'"
Frank says, "I have heard many women say (often about me), 'He just doesn't get it.' Or 'He isn't listening or picking up the signs!' Ladies, most men don't pick up on the subtle hints. We don't seem to connect the dots very well. So after my divorce, a female friend of mine sent me this email with a list of words and phrases to help me avoid and recognize word landmines.
Frank, this is what I call the "dumbass" book. It is your handbook of words and their associated meaning – now you have no excuse. I used the handbook in chapter three of my book for anyone unaware of those hidden landmines."
Here is an example of a Hidden Landmine Word and how to avoid it.  
According to Frank, "Fine" is the word used at the end of any argument when someone feels they are right but can't stand to hear you argue any longer. It means that you should shut up. (NEVER use "fine" to describe how someone looks. It will cause you to have one-of-those-
arguments."
All relationships are complex. We want the fairy-tale ending, but landmines lurk at every turn. Where are they? Is there a roadmap so we can avoid them- especially after working from home during the COVID epidemic?
Successful business people balance home and business and often make it look so easy.
What is a big secret to business success? And, what is the secret to balancing both work and home life? The answer to both questions is communication! Frank says, "By communicating properly and choosing our words carefully, we can avoid personal and professional landmines."
Hidden emotional, personal, and professional landmines seem to be everywhere. Now we not only need to be vigilant of COVID, we need to be aware of professional and personal landmines hidden just out of sight but ready to explode with the wrong step.
Learn more about my Dreaming Healing Guest Frank Zaccari at  www.frankzaccari.com
Please enjoy your show with guest Frank Zaccari.
If you enjoyed this Dreaming Healing interview with Frank Zaccari, also watch this video podcast- Frank Zaccari on Success: Marriage of Work and Love. Real stories, & Business Secrets for Walking On Water. Frank will captivate you! http://bit.ly/2EOD6Y9 or FB Live  https://www.facebook.com/KatOkeefeKanavos/  
And don't miss Frank Zaccari's Business Expert Panel with almost 50,000 downloads HERE
Resources:
Business and Personal Secrets for Avoiding Relationship Landmines: Building Positive Relationship in Life; author Frank Zaccari; Chapter 11—Words You Can Never Take Back, Publisher; WEBE Books (December 1, 2021)