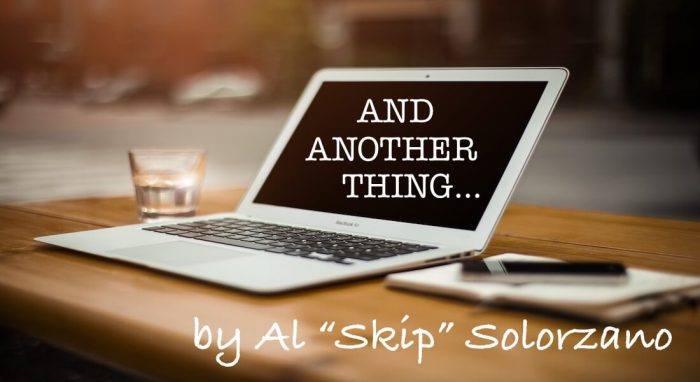 Starbucks is super crowded this morning and as I see people waiting in a long line, I recall the crowds I recently experienced during a family trip to Disneyland. The popularity to visit the "Happiest Place on Earth" continues to be in high demand.
A few days ago the park issued a warning it had reached maximum capacity in which suspended the sale of entrance tickets for the day. The dark side of Disney doesn't release attendance figures; so according to some experts, the maximum guest (Disney refers to their customers as guests) capacity for Disneyland is approximately 65,000, so the cash registers must have been loudly playing "Zippity Do Dah" all day long.
To expedite the process for guests to experience attractions – I sure don't feel like I'm anyone's guest wandering through the mazes of waiting lines; "Fast Pass" vouchers may be available. "Fast Pass" is a reservation system that allows customers the opportunity to return and experience an attraction with nominal waiting time. Disneyland encourages customers (I mean guests) to utilize their smartphones to electronically, downloading their official app to conveniently access this enhancement. I'm not sure if the intent is convenience or for Mickey Mouse and Tinker Bell to track customer's purchasing habits.
According to the Crystal Ball
No matter where you go there seem to be spaces designated for online order pick-up or to make purchases with a restricted number of items. This past holiday season I actually heard one customer at Costco comment why the store didn't offer one item only checkouts – Wow! Back here at Starbucks, quite a few customers appear to have placed orders in advance. However, despite the enhanced feature available, employees can only produce X number of espresso drinks at one time and some customers appear bothered having to wait in the mobile order line. I wonder if customers are really expecting soon will be instantaneous service? I wondered what goes through the millennial mind when they witness a customer write a check for a purchase. My crystal ball predicts surgically embedded banking chips will be the norm for shopping.
Perhaps we've arrived at a Twilight Zone dimension where one doesn't need or want to leave the house?
Banking, shopping, working, even receiving medical advice is all within our fingertips with no need to go outside – well, maybe to allow the Rover rep inside to walk the dogs. Recently shopping at my local grocery store I counted eight home delivery shoppers from Instacart wearing their green company t-shirts. I noticed all the store clerks wearing similar colored aprons, so for a moment, I expected a leprechaun to run through the aisles celebrating St. Patrick's Day.
Back to my friends with Instacart, I expected most of their customers might be frail or homebound, yet what I learned during casual conversation the majority of their clients did not meet that type of criteria.
It's Just Human Nature…
Most people are drawn to seek the express lines or to determine if fast passes exist in life. Sometimes there's a price to pay. This past year many affluent individuals have been found guilty in seeking fast passes to get their children into college. It's natural to question the ethical (there really are such categories of good and bad ethics) aspects in seeking and accessing "fast passes."
As we move forward in 2020, perhaps we should take a deep breath, be conscience and embrace the moments of this unique experience called life. Hey, time travels fast enough already.